The Women's Health Clinic
As our name suggests we specialise in women's health providing an wide range of treatments and services by some of UK's finest nurses and a group of dedicated specialist doctors.
Our nurses are able to offer help, advice, diagnostic tests and tailored treatments for women affected by menopause, heavy periods, urine incontinence, uterine prolapse, sexual health and other health matters.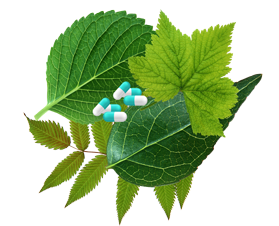 Your hormones are a vital part of a healthy well-functioning body. The process of growing older with all of its side effects is considered a normal part of life, and whilst we cannot stop ageing, we can substantially improve the quality of your life with Bio-Identical Hormone Replacement Therapy. Through an individualised BHRT program we can work to restore your hormones to their optimal balance and give you relief from some of the unfortunate effects of growing older.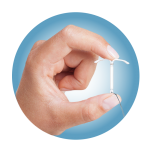 Contraception is your private business and as such our coil fitting service is discreet and completely private, with only your Nurse knowing why you are visiting us. We provide the fitting of IUD's in a safe, private and luxurious environment by specially trained and certified Nurses who can talk you through your options and help you to decide which product is most suitable for you.
Mirena® (levonorgestrel-releasing intrauterine system) is a hormone-releasing system placed in your uterus to prevent pregnancy for as long as you want for up to 5 years. Mirena also treats heavy periods in women who choose intrauterine contraception. Our specialist Nurses will guide you and inform you as to the benefits and risks associated with this coil, and check whether or not this is a suitable device for you.
An IUD is a small plastic and copper device which is fitted into your uterus (womb). It has one to two threads at the end. These very thin and mostly unnoticeable threads hang through the opening at the entrance to your uterus (cervix) into the top part of your vagina.
There are a number of different types and sizes of IUD to suit most women. An IUD is able to remain in for between 5 & 10 years, depending on the type used. For women aged 40 or older when the IUD is fitted, it can be left in place until you reach menopause. IUD's can only be fitted by a specially trained and certified trained doctor or nurse. IUD's are sometimes called a coil.
Micro-Meso Transdermal Treatments

Prescription only treatments formulated and delivered by Clinical Staff including doctors and nurses for the very best results. Our team of clinicians have many years of medical aesthetic experience which gives you the assurance and peace of mind that you are in very safe hands and that "wow" results are our primary focus. After all, your skin and anti-ageing regime is important, only trust it to medical professional's who can offer prescription grade treatments.
DNA Prescribed Formulas

Our DNA prescription based Micro-Meso treatments are the most efficacious in the world because the serums and micronutrients are formulated based clever algorithms driven by your very own DNA. This genetic approach tells us what you body needs, and what to avoid, the result being a perfectly balanced approach to anti-ageing based on your own biological needs. Your DNA is the most accurate predictive tool and the results are a gentle return to youthful looks
Non DNA

Acne
Anti Ageing
Eye Area
Hyperpigmentation
Stretch Marks
Scars
Price: £185 – £1550
.