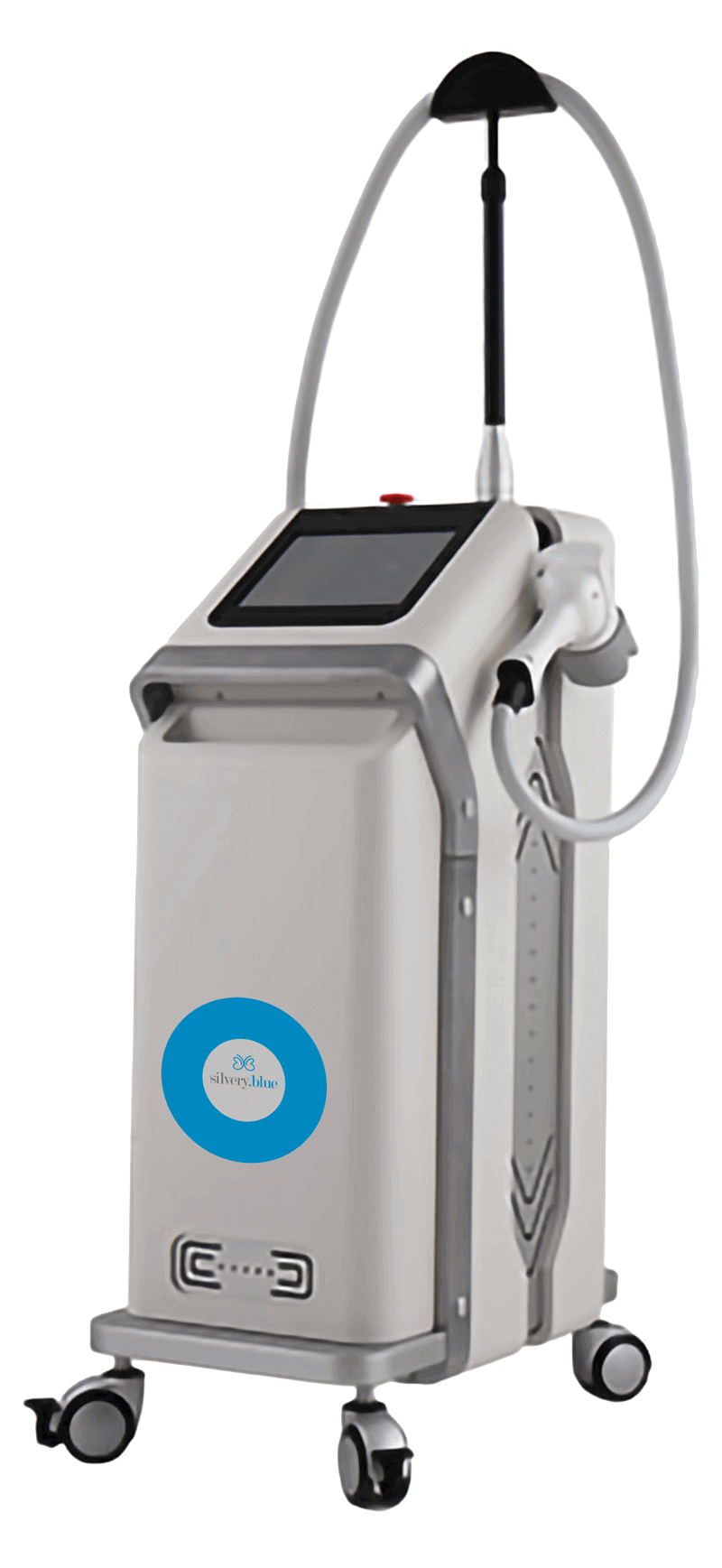 Long durability with stable energy source. Finance available
HACLRE Blue
Preserving you with technology
808nm Diode hair removal system is a non-invasive light therapy device specially designed to eliminate undesired hair from all parts of the body.
The Diode laser generates light of 808nm wavelength which targets the hair follicle and shaft at once.
The cooling tip hand piece is designed to protect the outer layer of skin by decreasing the surface temperature and to prevent thermal damage from the laser beam.
"We are passionate about leading the way by continually enhancing our technology to develop risk free and sustainable lasers of the future to improve and change the lives of many."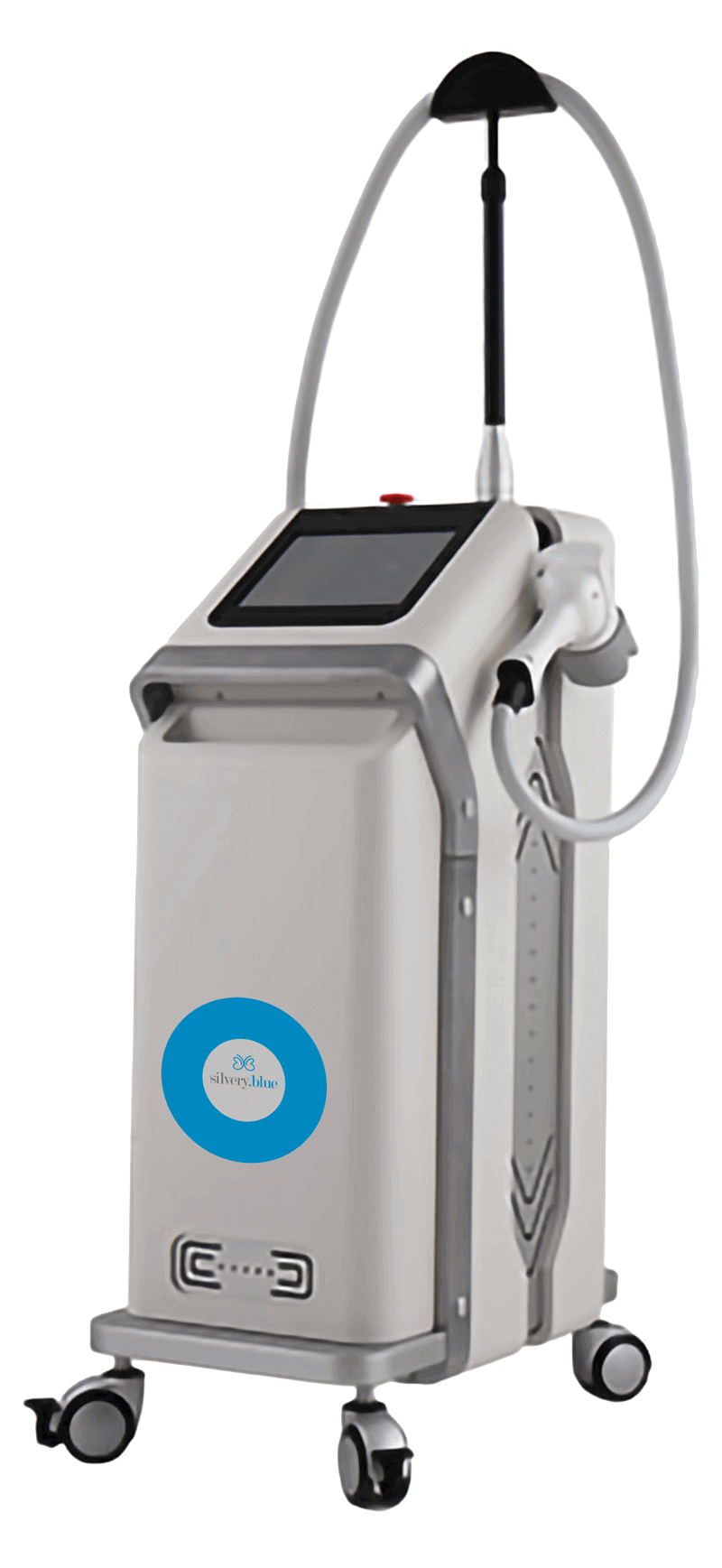 Cooling
First, the cooling tip cools and protects the upper levels of the skin and enhances treatment comfort.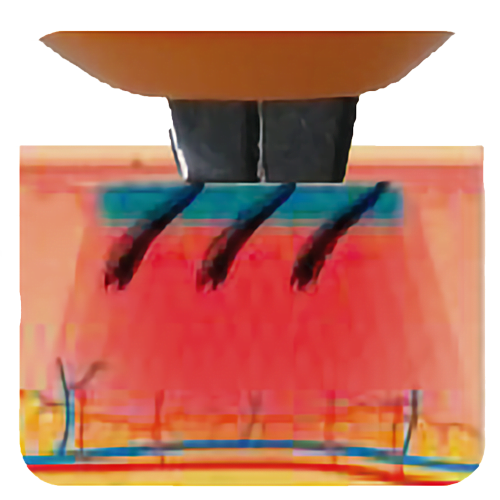 Delivery
Second, the laser beam is delivered into the skin and is absorbed by the hair follicle and converted to heat.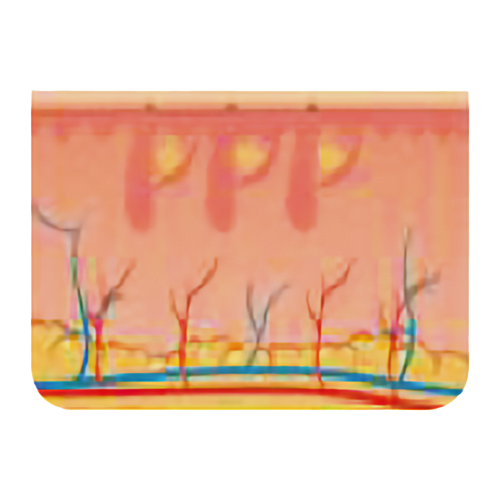 Damage to folicles
Third, this effectively damages hair follicles which significantly impedes its ability to re-grow.
High speed shot of 15Hz makes it possible to accumulate energy into hair follicle and to treat effectively without pain
Various pulse mode provides strong power and can reduce number of time to treat
Short pulse
Long pulse
Combi pulse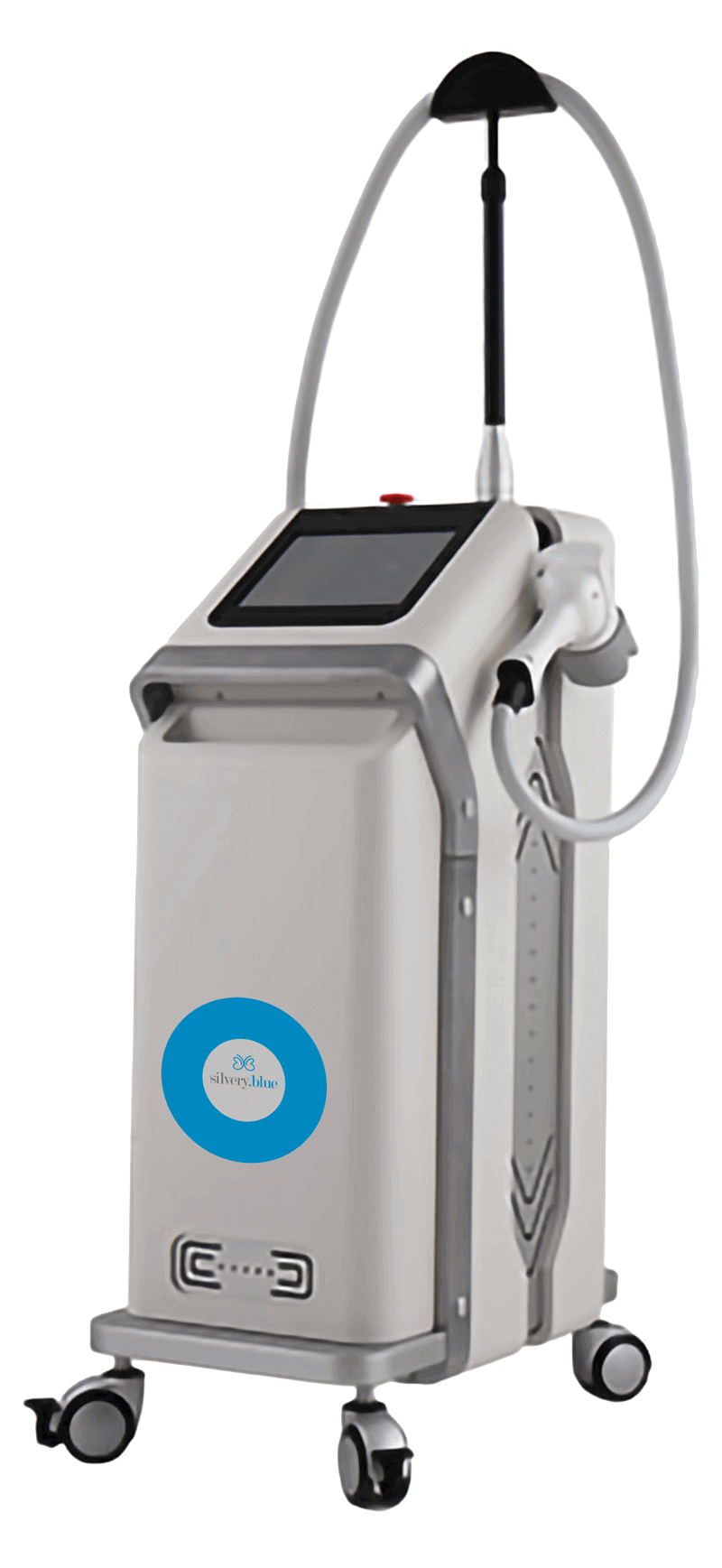 Spot size tip
11 x 15mm spot size tip delivers high fluence up to 60J/cm2 with 15Hz repetition rate
Cooling
Contact cooling through hand piece tip : upto –5℃
Treatments
Various Treatments : Arm, Beard, Breast, Armpit, Groin, Leg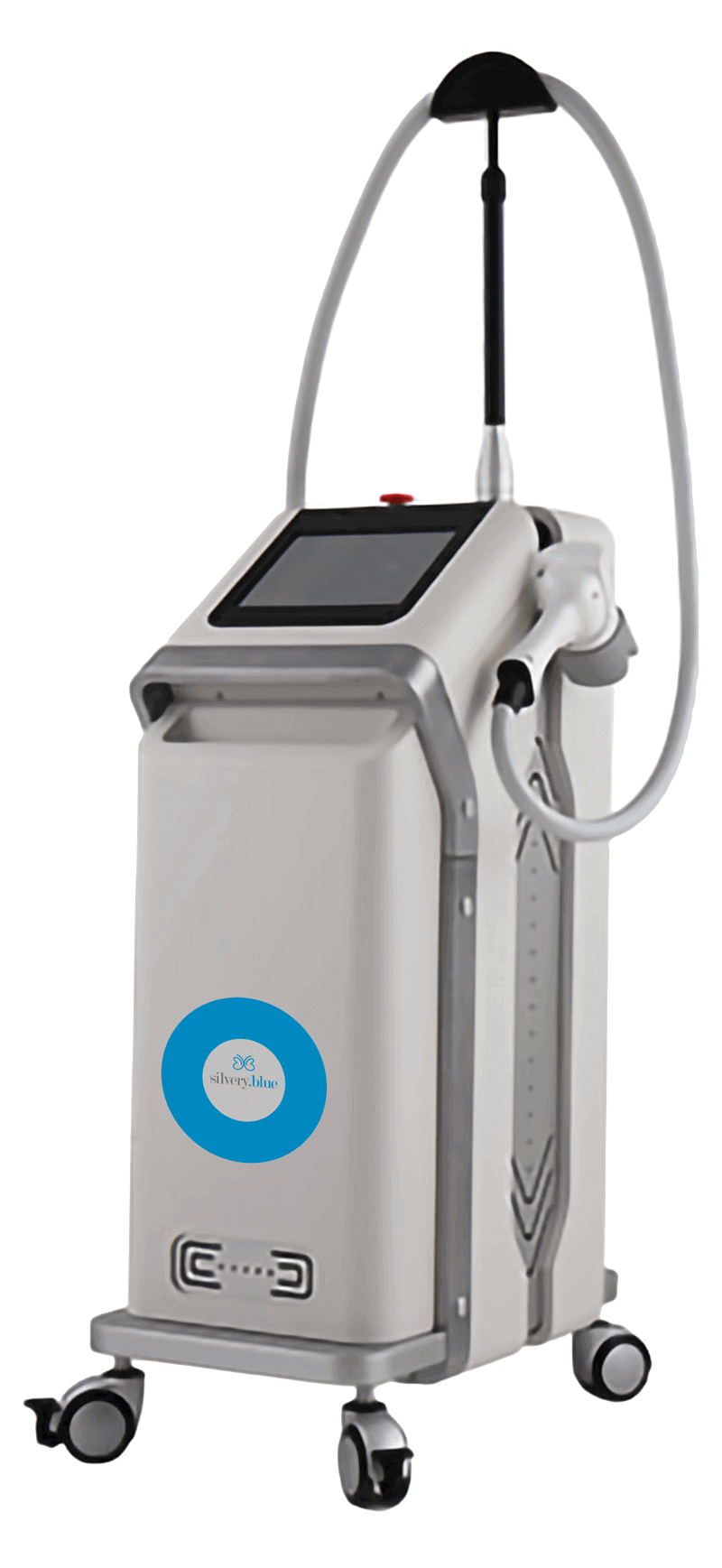 Durability
Long durability with stable energy source
Crystal contact
Crystal contact cooling provides protection of the epidermis with no risk of freezing and maximum comfort for the patient during and after the treatment
Different hair type
Applicable for both of Thick and Thin Hair
| | |
| --- | --- |
| Laser Source |   |
| Laser Type | Diode Laser |
| Wavelength | 808nm |
| Energy | 1-60J/cm2 (adjustable each 1J/cm2) |
|   |   |
| Function |   |
| Operating Mode | Arm, Beard, Breast, Armpit, Groin, Leg |
| Spot Speed | 1-15Hz |
| Pulse Width | 7.5-1200ms (600W) |
|   | 10-2025ms (300W) |
| Beam Shape | 11x15mm |
| Light Conduction | Crystal Coupling |
| Cooling Tip Temperature | upto -5℃ |
|   |   |
| General Features |   |
| Power Supply | 220-240V~, 50/60Hz |
| Cooling System | Water cooling equipped with chiller |
| Dimensions | 380(W) x 540(D) x 1000(H)mm |
| Weight | 80kgs |
| Display | Touch Screen Color LCD |
| Weight | 3.4㎏ |
|   |   |
Silvery Blue aims to reshape the healthcare and aesthetic industry with innovative ideas & technologies while preserving the essence of natural health and well being of human being. Our strategy is to empower medical and aesthetic professionals around the globe with a holistic approach to treatment and care. We provide a complete one stop solution from training, treatment, equipment supply, product delivery to quality control and compliance; all under one umbrella - "Silvery Blue".