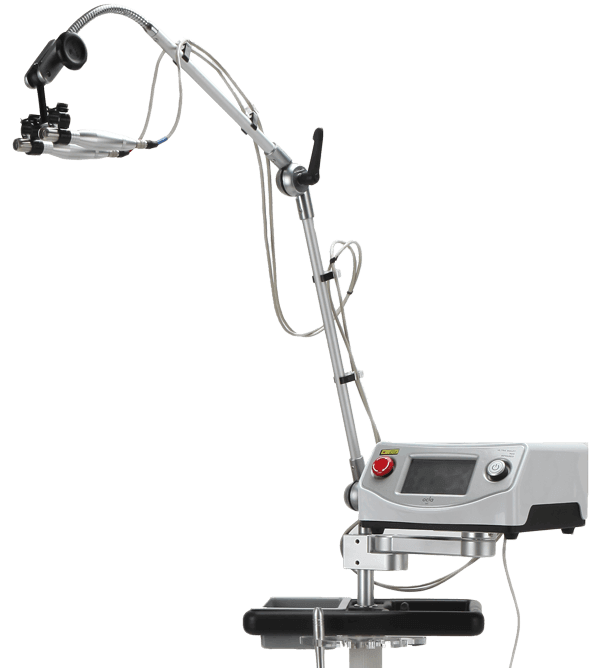 3 wavelength and passive cooled lasers all in one system
OCLA
About Diode Surgical Laser
Treatment Principle of the Device
808nm wavelength is of high absorbency in hemoglobin, therefore making it appropriate for incision and coagulation of soft tissues.
Laser beam with 650nm wavelength, an additional function, (As an additional funcion, Laser beam~) deeply permeates the skin and activates functions of capillaries so it is effectively used in pain relief.
Laser beam with 450nm wavelength sterilizes acne germs etc. by inducing diffusion of endogenous (occurring naturally in the inside of skin) Porphyrin.
"We are passionate about leading the way by continually enhancing our technology to develop risk free and sustainable lasers of the future to improve and change the lives of many."
Laser beam with 650 and 405nm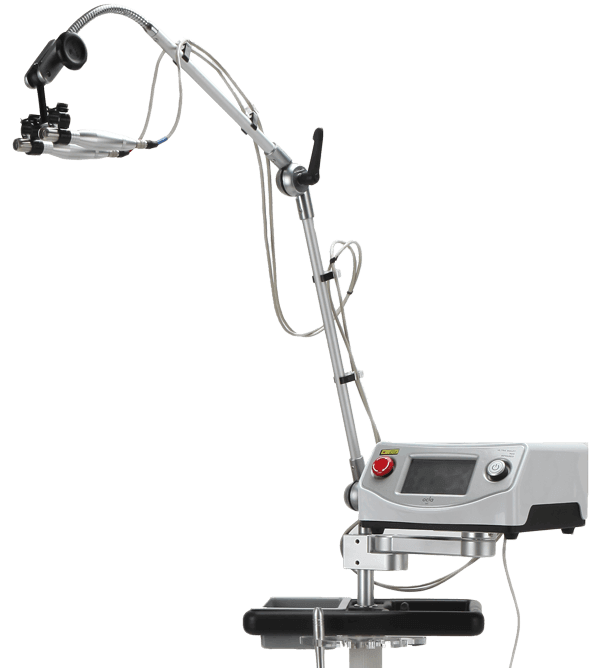 It includes:
Friendly user interface in touch LCD colour screen graphic menu with each parameter
Fiber detecting sensor
Over currennt protection system
Isolated two wavelengths laser selection
Laser output timer function
CW/pulse mode selection
Adjustable pulse width
Disposal tip and therapy hand selection
Various optional hand pieces:
808nm surgical hand-piece
808nm surgical hand-piece tip
808nm therapy hand-piece
650nm and 405nm therapy hand-piece
Dental
Help implant hardening
Cut tissue
Kill bacteria
Reduce pain
Recover cells
Bleaching
Reduce hypersensitivity
Coagulation
Skin
Hair removal
Wound healing after fractional laser treatment (808nm, 650nm)
Acne (650nm, 405nm)
Pain (808nm)
Surgery
Vein Occlusion
PLDD, LVR, ENT
Hemorrhoid
Treatment for prostatitis
OB & GYN
Three laser systems all in one device. The three varying wavelengths (808nm, 650nm and 405nm) can treat various conditions listed above.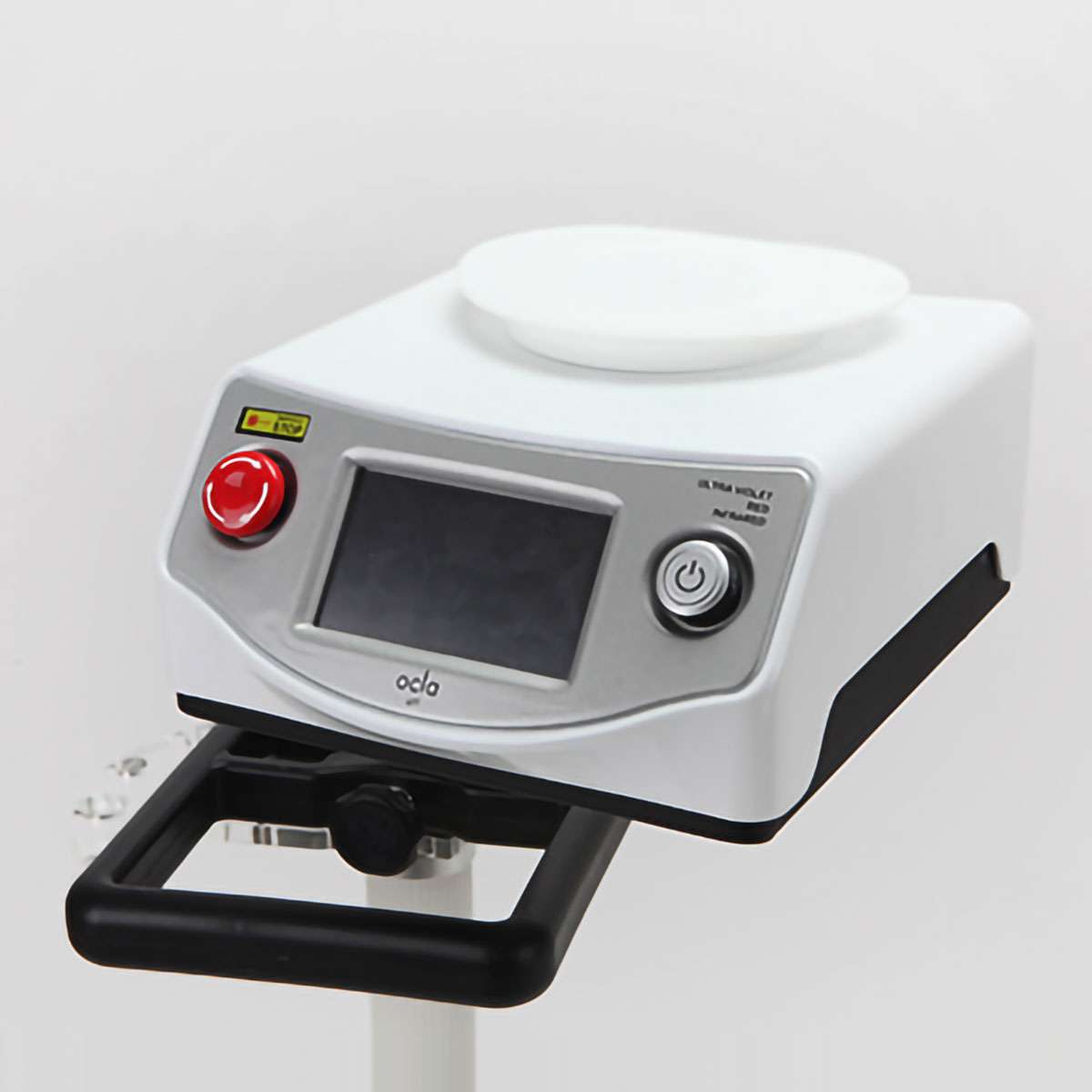 | | |
| --- | --- |
| Power Input and Frequency | 100-240V~, 50/60Hz |
| Power Consumption | 80W |
| Medium | Diode Laser |
| Wavelength | 405㎚, 650㎚, 808㎚ |
| Output modes | Continue(CW), Pulse |
| Pulse Width | 1-900ms |
| Frequency | 1-500Hz, Continue(CW) |
| Output Energy | a) 405㎚ : 10-120mW |
|   | b) 650㎚ : 10-100mW |
|   | c) 808㎚ : 0.1-15.0W |
| Timer | 1-300sec, ∞ |
| Aiming Beam | a) Medium : Laser Diode(LD) |
|   | b) Wavelength : 650nm |
|   | c) Strength : Less than 5㎽ |
| Dimension | 240(W)×280(D)×115(H) mm |
| Weight | 3.4㎏ |
|   |   |
Silvery Blue aims to reshape the healthcare and aesthetic industry with innovative ideas & technologies while preserving the essence of natural health and well being of human being. Our strategy is to empower medical and aesthetic professionals around the globe with a holistic approach to treatment and care. We provide a complete one stop solution from training, treatment, equipment supply, product delivery to quality control and compliance; all under one umbrella - "Silvery Blue".