Tailored pelvic floor exercise plan – just for you
Physiotherapy
Chronic Pelvic Pain | Diastasis Recti | Sexual Dysfunction | Massages 
Womens health physiotherapy
1 in 3 women are said to experience problems regarding their bladder, bowel or pelvic floor at some point in their lifetime. But when it comes to seeking help, women tend to be embarrassed or do not realise the kind of help available. This only leads to additional problems such as incontinence, vaginal prolapse, pain during sexual intercourse or constipation. 
Many women experience pain in their pelvic joints during pregnancy – and it can be debilitating. A consultation with our branch, The Women's Health Clinic, can help you begin alleviating these problems. With the right assessment, advice and treatment techniques, these problems can be made managable. 
An example is as follows. Pelvic Organ Prolapse (or POP) is when pelvic floor muscles and ligaments are weak and stretched that they can no longer support the uterus (womb). Symptoms include the bladder or bowel bulging against the vaginal bowel alongside lower back pain or difficulty emptying the bowel and bladder. There is no single cause for this – instead there are many. These include frequency heavy lifting, constipation, pregnancy and childbirth, obesity, abdominal or pelvic surgery or as part of the ageing process. Follwing a careful assessment by a Women's Health Clinic physiotherapist, we can offer a tailored pelvic floor exercise plan for mild to moderate prolapses. 
Chronic Pelvic Pain
Chronic pelvic pain is the term given to pain within the pelvic floor muscles at the entrance to the vagina. This pain is localised in the rectum or pelvis and can cause either continuous pain or pain during sexual intercourse. The cause is often unknown but, if left untreated, it can result in a variety of conditions including:-
Pudendal Neuralgia – This is where compression of the pudendal nerve causes pain, especially when sitting.
Vulvodynia – 

This is the term given to persistent, unexplained pain in the vulva- skin around the vagina.

Vaginismus – 

This is an involuntary tightening of the pelvic floor muscles resulting in intense pain and can lead to the inability to have sexual intercourse.

Interstitial Cystitis – 

Which is also known as `painful bladder syndrome' can be caused by chronic inflammation of the bladder wall. This can result in pain within the urethra, vagina or abdomen. Symptoms include frequency and urgency with passing urine.
Tight or overactive pelvic floor muscles may contribute to chronic pelvic pain. The aim of the treatment plan is to release these muscles using a variety of treatment techniques. After an individual assessment, this plan may include manual therapy to the pelvic floor (stretching, lengthening and restoring function). Breathing exercises may also be used, as well as relaxation strategies and specific strengthening exercises that may improve function and consequently quality of life.
Pelvic girdle pain (previously called Symphysis Pubis Dysfunction or SPD)
Pelvic girdle pain is very common and thought to affect 1 in 5 pregnant women. It can result is pain anywhere around the pelvic joints and the intensity varies with each individual. Physiotherapy can significantly help to reduce the pain and improve mobility following thorough assessment to produce an individualised treatment plan. This plan may include exercises, advice about posture and the use of support aids where needed.
Diastasis recti
This is the term used when the two muscles that run down the middle of your stomach become separated during pregnancy. This is the result of a natural separation rather than a tear or a split in the muscles. It can result in a noticeable bulge especially when getting out of bed or out of the bath. If the gap is greater than 3 cm, then physiotherapy is recommended.
Sexual dysfunction
Women can develop sexual problems at any time of their lives and are often unsure about where to go for help. Here at The Women's Health Clinic, our physiotherapist Kirsten has a post graduate diploma is psychosexual medicine. Her approach to the management of sexual problems such as pain and fear, combines counselling alongside physical examination such as desensitization work.
Supervision and advice can be given in the use of a number of aids (such as dilators) designed to help in symptom relief. First appointments will take one hour in order to facilitate rapport with clients. A safe and confidential environment is provided to all clients to enable open discussion of matters which may be of an intimate nature.
Massage
Massages are a great a complement to other treatments! Swedish messages are gentle, relaxing and bring a sense of wellbeing. Sports massages however tend to be much more vigorous and are ideal for ladies who are keen on loosening up their muscles when returning to exercise. 
Prior to any hands-on therapy, there will be an in-depth interview to check a client' health status to ensure the appropriate type of massage is given. We believe that client safety is of major importance, so clients will be asked questions regarding allergies, ongoing health issues and medical history.
Clients who attend for a massage will be given basic postural advice and tailored information on suitable forms of exercise. A list of current medication will also be required prior to treatment.
Free Telephone Consultation
We provide a no obligation free telephone consultation. Following this you will be asked to complete various questioners depending on the treatment you have chosen.
Consultation
If you want to go ahead with the treatment following your free telephone consultation, you will have a face to face consultation with your practitioner.
Treatment
You will receive the treatment following by your written consent to accept the treatment. You will be asked to pay for the treatment before the treatment is carried out.
Follow-up
You will be asked to complete post treatment questioners in
order that we are able to provide you with best possible
aftercare
Why Choose Us?
Here at The Women's Health Clinic our qualified professionals are able to offer you an appointment at a location and at a time that is convenient to you.
We are able to offer you an appointment time at a clinic location that is suitable for you without the long waiting times you may experience at an NHS clinic and everything is completely confidential – we will not inform your GP unless you specifically ask us to.
Your named professional will be an expert in the field of women's health with years of knowledge and experience and hold specialist qualifications within this field.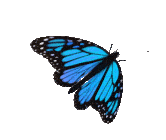 Physiotherapy
Initial £160 (1 Hour) | Follow-up £75 (30 Mins)
Psycho sexual counselling
Initial £160 (1 Hour) | Follow-up £75 (30 Mins)
Massage
Session £75 (30 Mins)
How our services works?
At The Women's Health Clinic, we firmly believe in putting you, our patient, at the heart of any decision-making. Our practitioners will closely work with you and discuss your symptoms, medical history and treatment plan. It all begins with a free telephone consultation for 20 minutes with one of our specialist nurse advisors. They will talk you through what we do, our processes and how we work. Before you make any commitment, we want you to know what we can offer so you can decide if we are the best fit for you.
Free telephone consultation
We provide a no obligation free telephone consultation where our nurse will discuss our service with you an answer any question.
Book an Appointment
You will be booked in with our specialist nurse or doctor. You will also be sent questionnaires before your appointment so you can tell us a little more about you
Initial Consultation
During your appointment, you will have an in-depth consultation on symptoms and symptom management. They will explore some treatment options for you to make a well-informed decision.
Treatment
If you proceed with treatment with consent, your practitioner will carry out the treatment. A prescription may be written and sent to an independent pharmacy. You will be in touch with them regarding payment and delivery.
Feedback
We always ask you to share your experience with us and let us know how we can improve our services.
Follow up
A follow up appointment will be booked to make sure you are getting on with your prescription. Any adjustments can be made.