Treatment designed to refine and improve many skin conditions
Microneedling
Microneedling explained | Different levels | Contraindications | Process | FAQs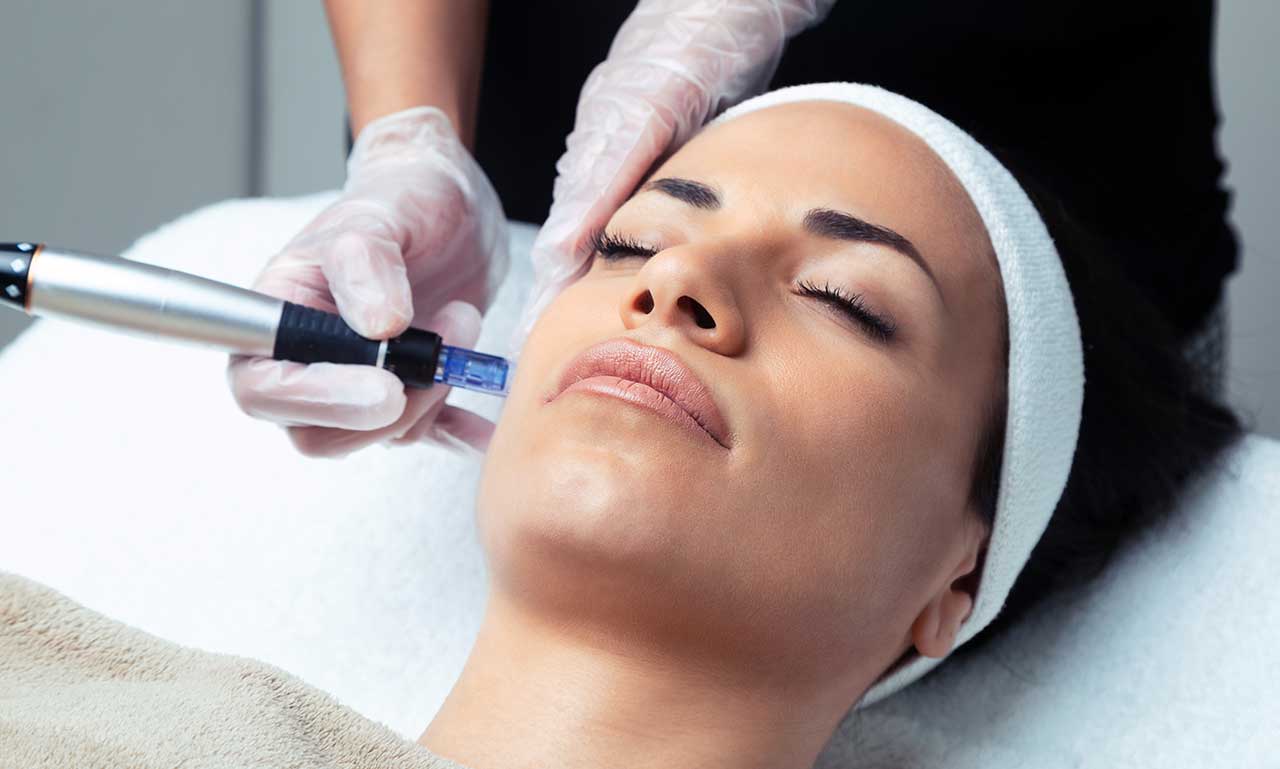 This involves the pricking of the surface of the skin multiple times with small needles to cause micro-injuries that the body recognises as a minor injury and results in regenerated and renewed skin and improved skin turnover. Our clinic uses a needling pen device as they are designed to adjust to different depths during various treatments.
Basic needling

65%

65%

Advanced needling

100%

100%
Cosmetic and medical needling
Mesotherapy as a term describes the process of needling in conjunction with the delivery of active ingredients to the skin. These include vitamins and minerals to increase hydration, pigmentation reduction or inhibition products, and products that reduce inflammation or oil production. It can be used for cosmetic and medical purposes. This is dictated by the depth of penetration into the skin required & the practitioner's level of qualification/skill

Cosmetic Needling
Cosmetic needling is delivered mostly by aesthetic/beauty therapists ( or as part of a home care regime) and is usually limited in the UK to 0.2- 0.3 mm and only penetrates into the outer two layers of the epidermis. The primary aim is to allow better absorption of skin products and maintain healthy skin turnover
Medical Needling
Medical Needling is performed by health care practitioners ( Nurses or Drs) or advanced aesthetic therapists and can penetrate to depths from 0.5- 3.0 mm which can reach into the dermis layer which contains the collagen and elastin.
Benefits of Microneedling
Micro-needling is a very simple and short procedure ( 30 minutes) and is carried out in a clinic environment. It is relatively painless, with very little discomfort when using the shorter needle depth and often does not require local anaesthetic cream.
The downtime/recovery time is short ( days or hours)
The risk of infection is very low ( when post procedure instruction are adhered to)
The effects are ongoing and easy to maintain, especially when a good home care range is followed.
There is very little injury, as the epidermis ( outer protective layer of skin) is preserved.
Mesotherapy can be combined with other treatments, such as chemical peels and laser resurfacing for greater effect.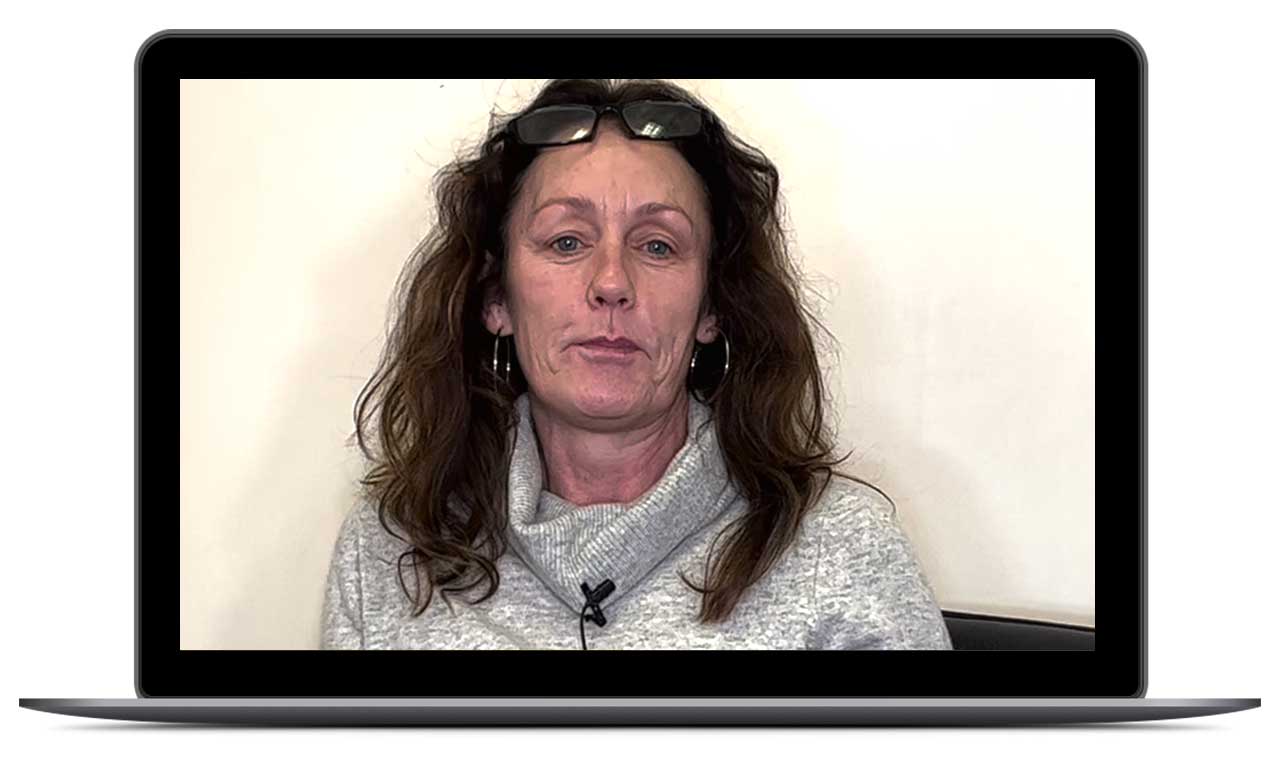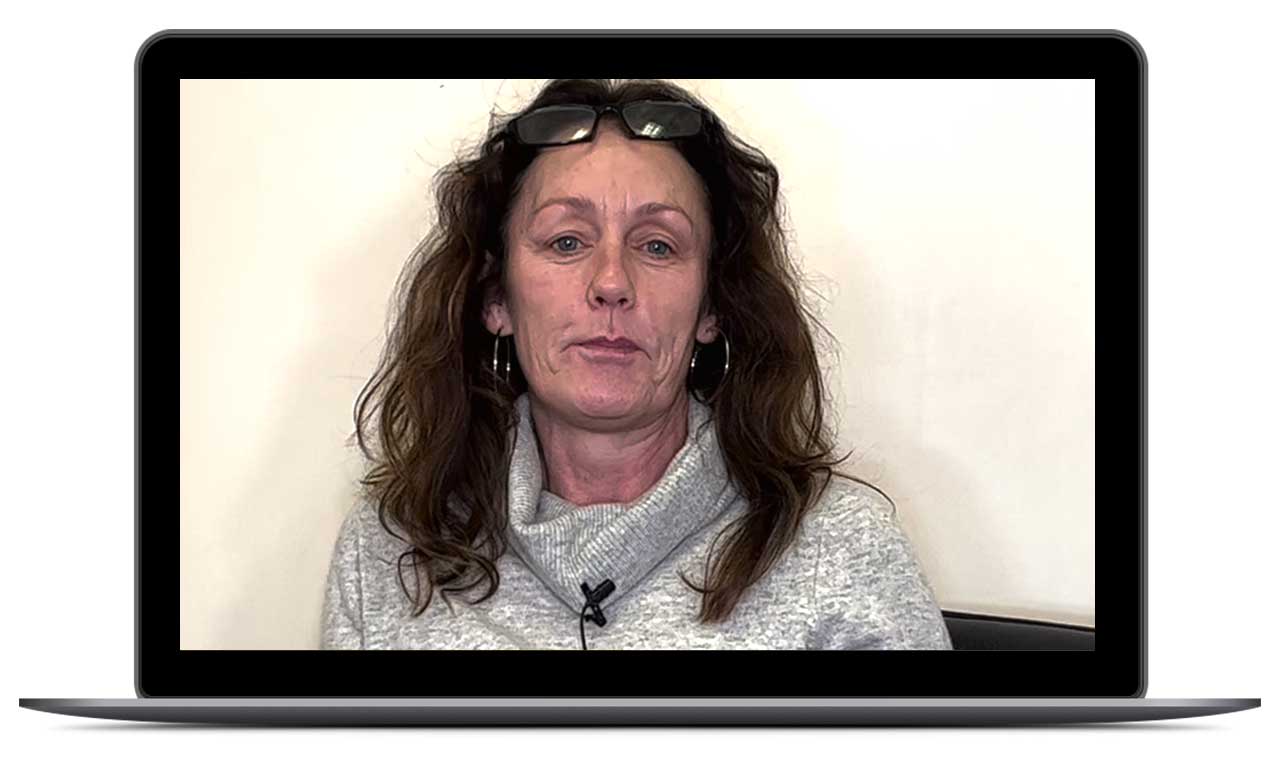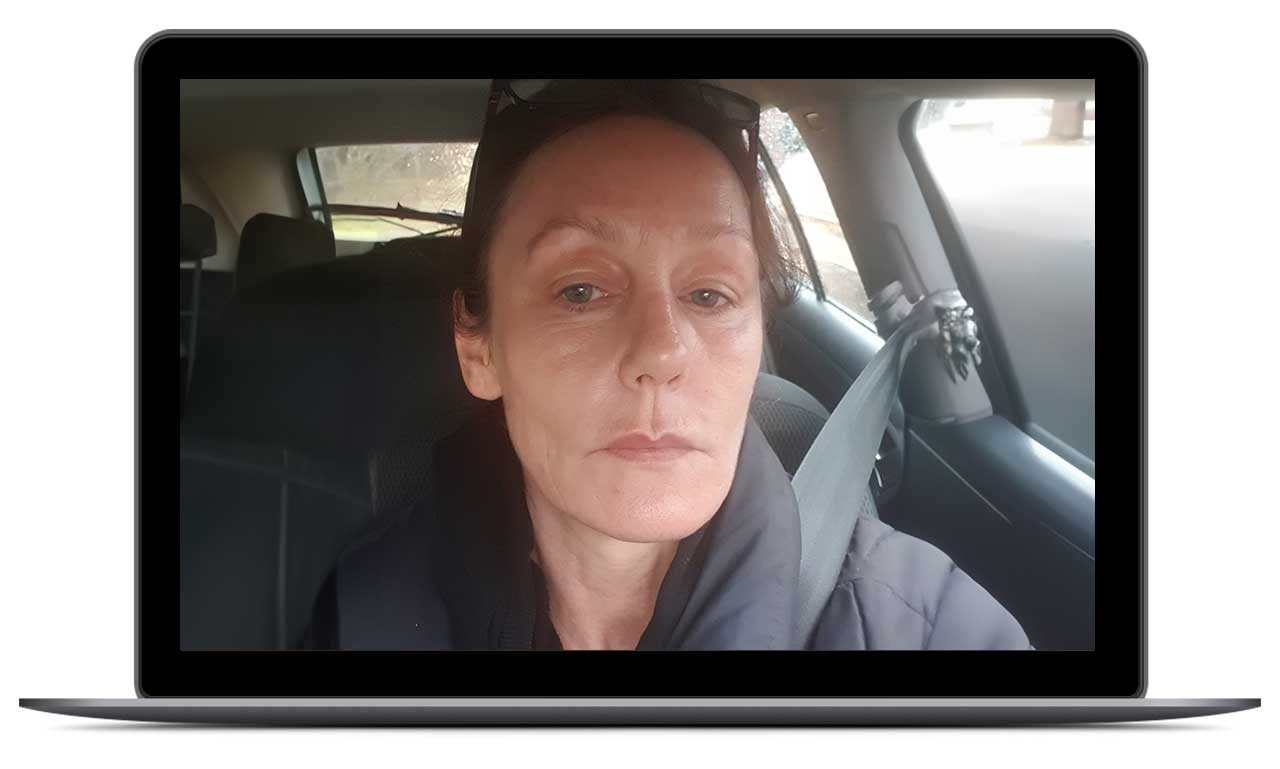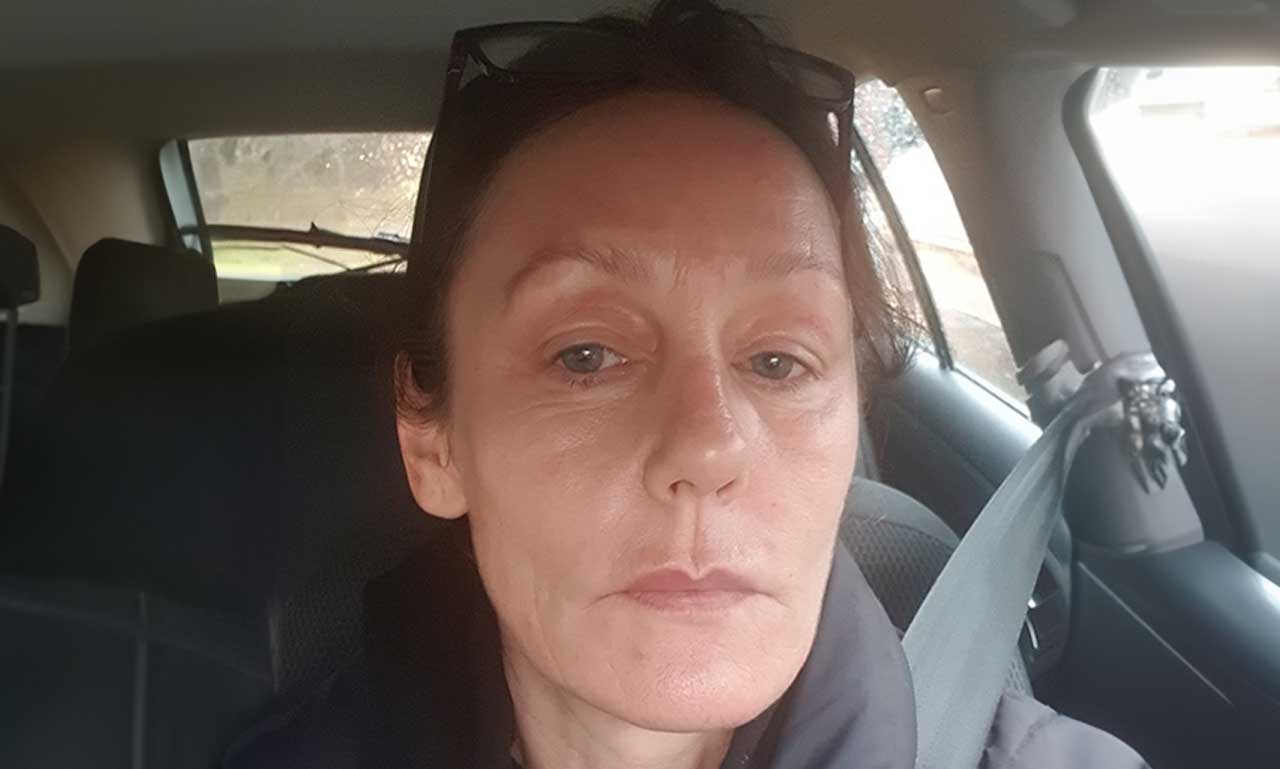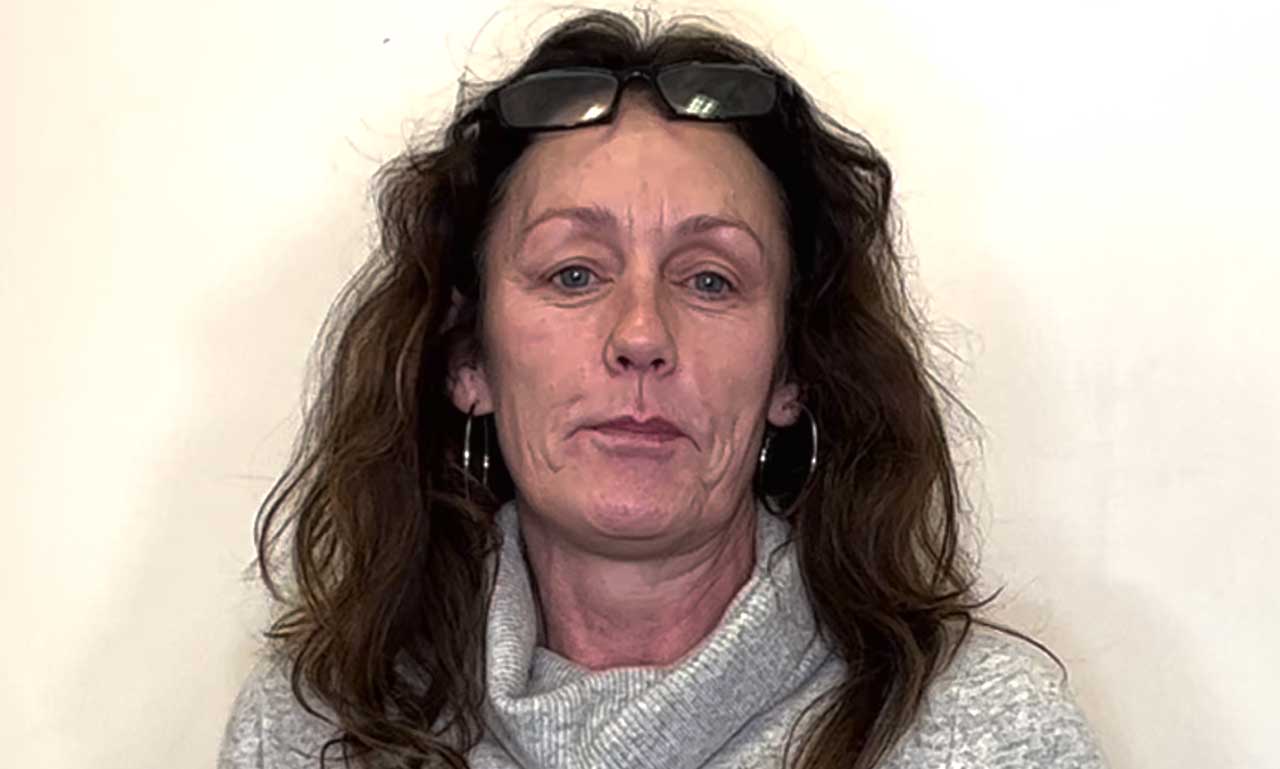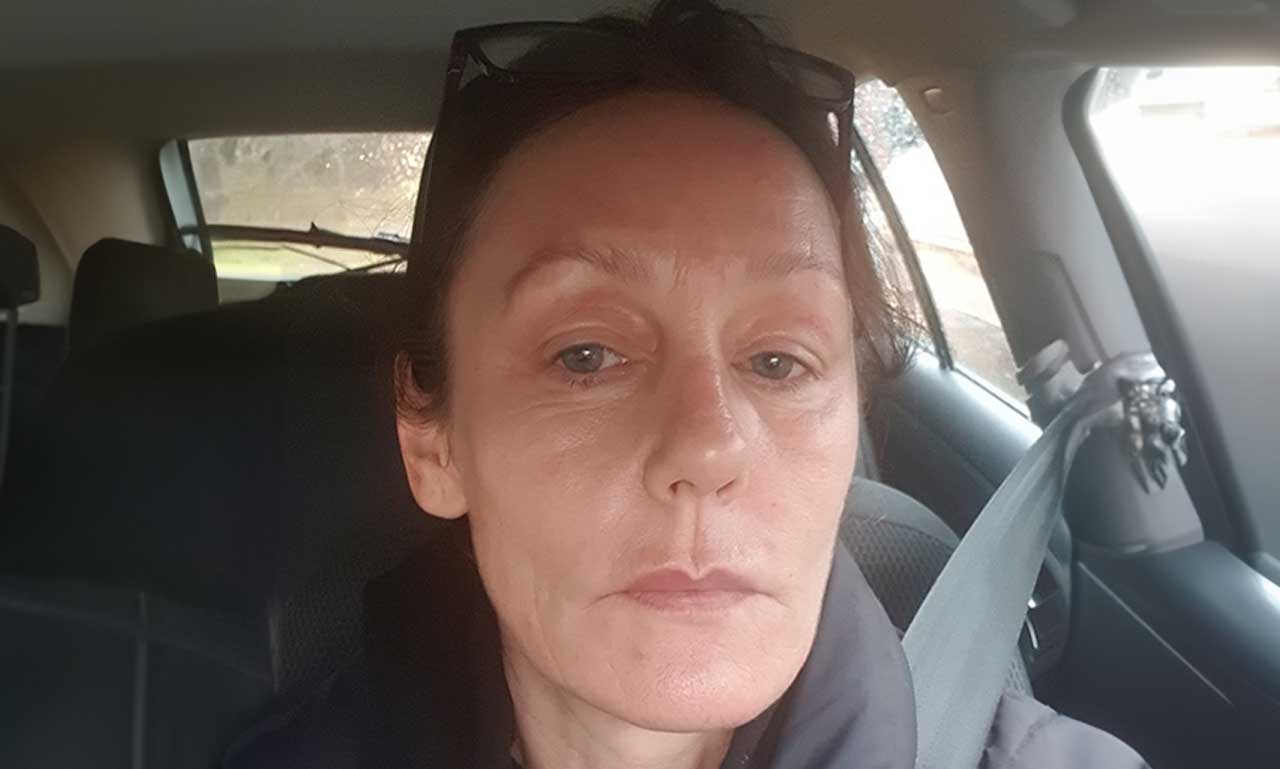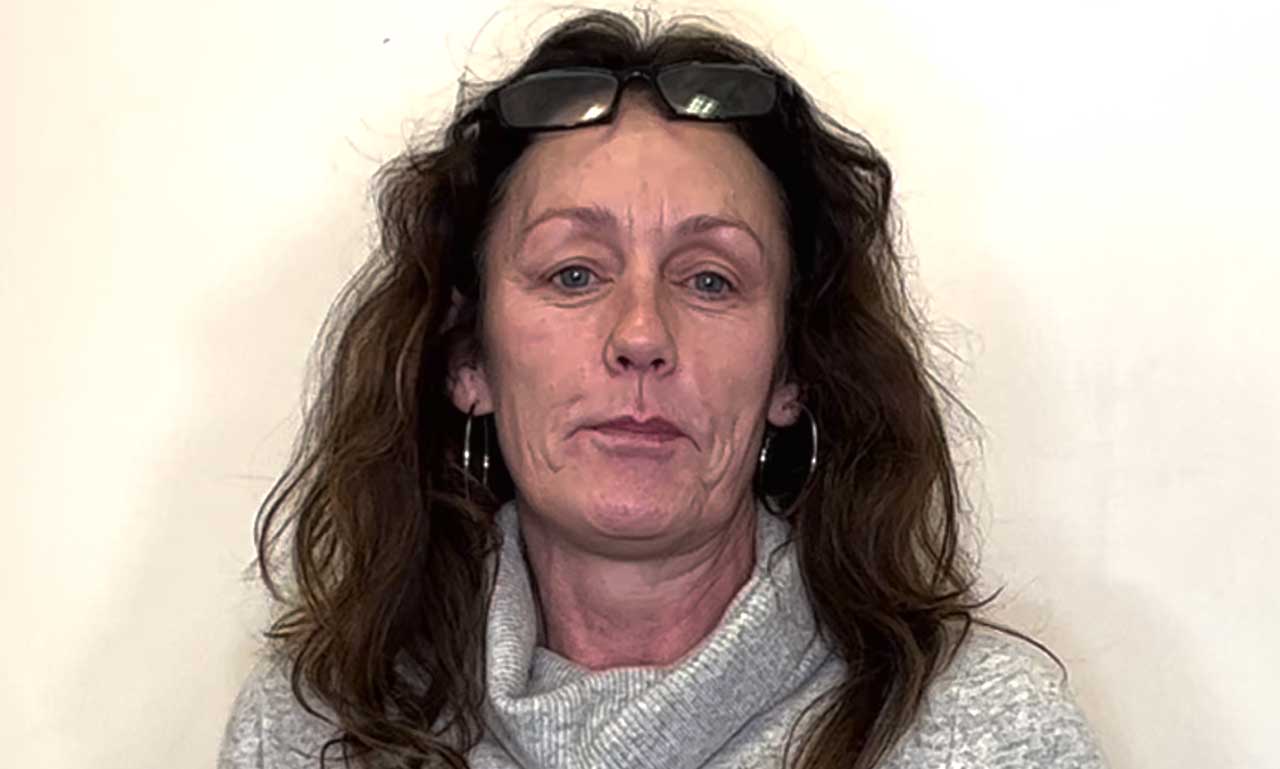 FREE telephone consultation

Nurse consultation

In depth assessment

1 of 6 recommended treatment
FREE telephone consultation

Nurse consultation

In depth assessment

6 treatments within prescribed period
FREE telephone consultation

Nurse consultation

In depth assessment

3 treatments within prescribed period
Uses of Microneedling
There are a variety of devices that can be used to contain the needles including gun, rollers, stamps and pens, and the needle material is usually surgical steel or titanium. ( occasionally gold and silver as they have an anti-microbial effect).
Needling is most commonly applied to the face, neck/décolletage, back or hands and scars. Products are either be injected multiple times or applied topically during/after needling which enables them to be absorbed easily into the correct/most suitable layer of the skin for maximum effect.
There are very few reasons that a patient is unsuitable for a peel. A few of these are listed below.

All patients are required to complete some simple health Questions and a skin health analysis to enable the practitioner to select the best course of treatment.
Contraindications
Active acne ( this may need calming before some treatments)

Sunburn

Pregnancy or breastfeeding

Some long term health conditions that affect healing

Open or unidentified lesions in the area to be treated

Immune system deficiencies

Recent laser resurfacing or surgery

Recent injections such as wrinkle reducing or filler procedures ( usually at least 2 weeks after is allowed.

High blood pressure

Exposure to sunlight imminent ( including use of sun-beds)

Allergies to any active ingredients

Active Herpes Simplex ( cold sore virus) or recent cold sore

Fungal infections

Irritated skin

Keloid scars

Raised moles or warts in the area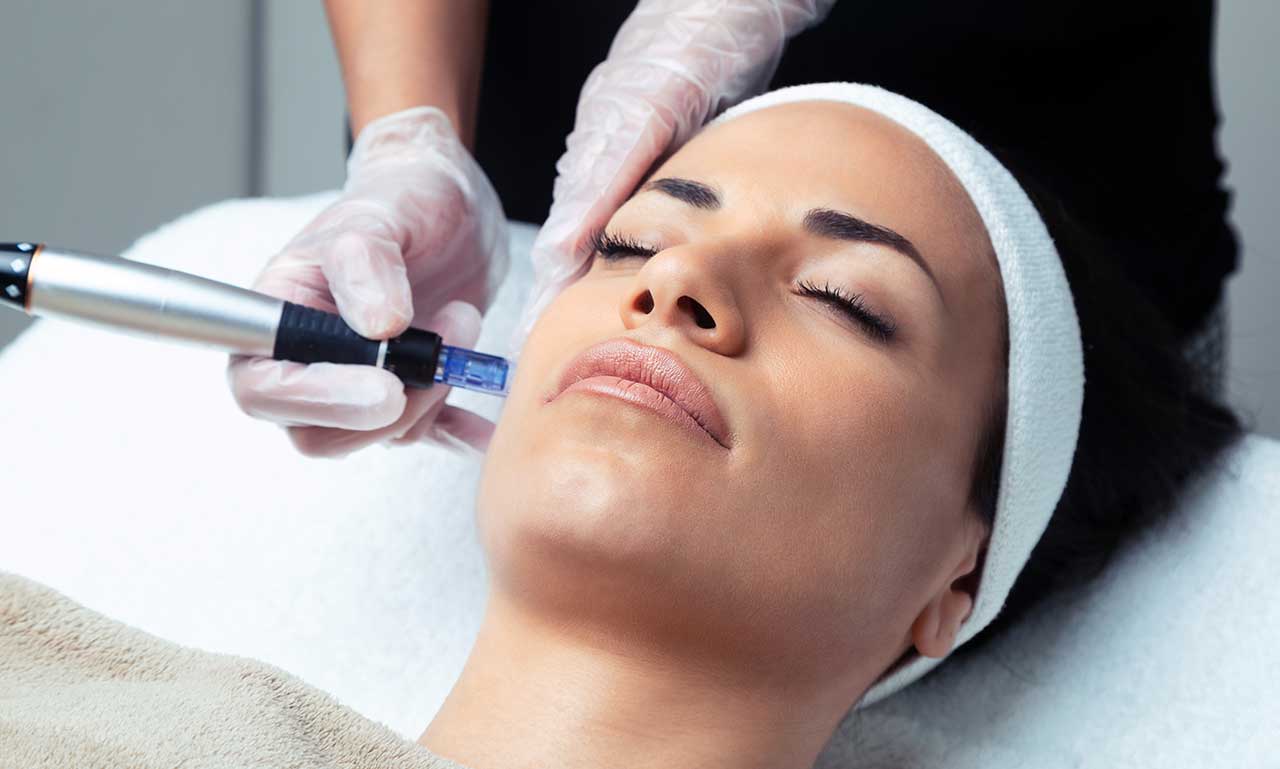 How our services works?
At The Women's Health Clinic, we firmly believe in putting you, our patient, at the heart of any decision-making. Our practitioners will closely work with you and discuss your symptoms, medical history and treatment plan. It all begins with a free telephone consultation for 20 minutes with one of our specialist nurse advisors. They will talk you through what we do, our processes and how we work. Before you make any commitment, we want you to know what we can offer so you can decide if we are the best fit for you.
1 - Free telephone consultation
We provide a no obligation free telephone consultation where our nurse will discuss our service with you an answer any question.
2 - Book an Appointment
You will be booked in with our specialist nurse or doctor. You will also be sent questionnaires before your appointment so you can tell us a little more about you
3 - Initial Consultation
During your appointment, you will have an in-depth consultation on symptoms and symptom management. They will explore some treatment options for you to make a well-informed decision.
4 - Treatment
If you proceed with treatment with consent, your practitioner will carry out the treatment.
5 - Feedback
We always ask you to share your experience with us and let us know how we can improve our services.
6 - Follow up
A follow up appointment will be booked to make sure you are getting on with your prescription. Any adjustments can be made.
Consultation
Consultation with a trained professional to assess your skin, your concerns and treatment goals.
PREPARATION
The treatment area will be thoroughly cleansed to remove any makeup, oils, or impurities from the skin. This helps ensure that the treatment is performed on a clean surface.
Microneedling Procedure
The practitioner will use a microneedling device that contains a cluster of tiny, sterile needles. The device will be moved over the treatment area, creating controlled micro-injuries on the skin's surface. The needles may be rolled or stamped onto the skin, depending on the device and technique used.
AFTERCARE
After the procedure, a moisturizer or calming serum may be applied to your skin to help hydrate and soothe it.
follow up
Depending on your specific concerns and treatment goals, multiple sessions may be recommended. These sessions are typically spaced a few weeks apart to allow your skin to heal and recover between treatments
Do You Have Any Questions?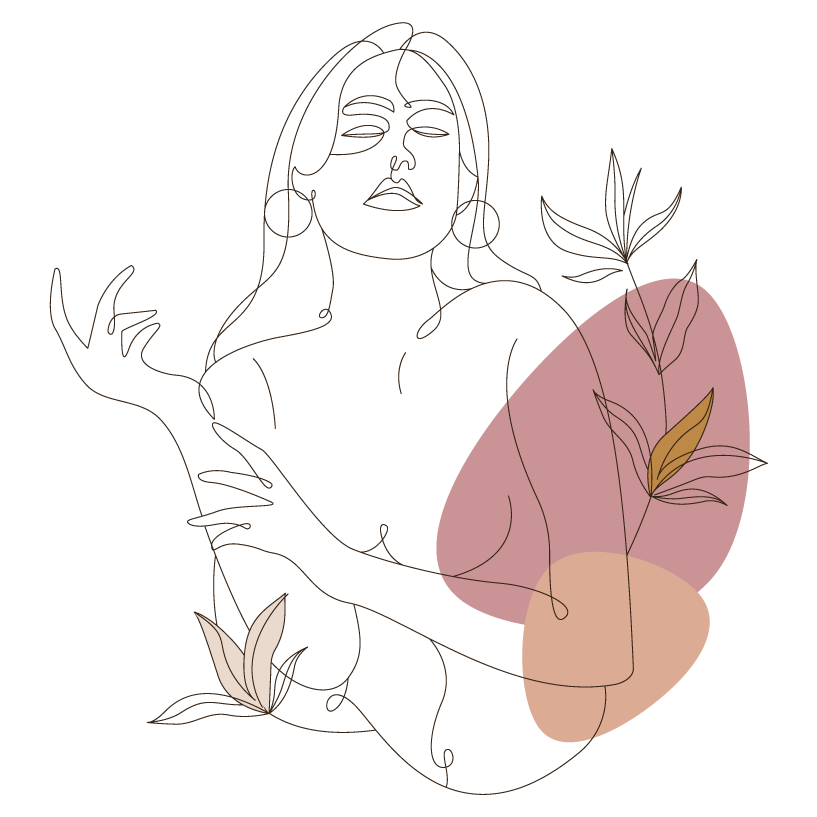 Is mesotherapy painful?
Depending on the active ingredient and needle depth there are a variety of sensations to be expected. Some include tingling, a feeling of heat, and tightness during and after the treatment.
It is important that any discomfort be reported to the practitioner. More discomfort does not always mean more effectiveness.
There is usually some redness after the procedure which settles over the coming hours. It is not uncommon for small areas to look bruised and puffy and this is normal. Any spot bleeding usually resolves during the procedure. Many patients report it to feel like a mild sunburn.
Make up is not advised to be worn until at least day 3 after the treatment, and mineral based products and clean brushes are recommended
How many treatments needed?
Typically programs of treatment are 6 sessions spaced 3-4 weeks apart. Scars are usually treated 6 weeks apart
It is common to undergo a program of treatment with a maintenance schedule.
What is the process for treatment?
All patients are required to complete questionnaires prior to treatment/ consultation. A consultation will be conducted on the first meeting with your practitioner and if appropriate a treatment may be performed in most cases on the day.
Occasionally a patch test may be required. This is where a small amount of the active ingredient is applied to the skin to ascertain if there may be an adverse reaction. This is usually carried out 48 hours before a proposed treatment.
You will be required to complete a consent form to authorise the practitioner to carry out the treatment at each appointment and confirm that you have understood all the information you have been given.
The procedure itself takes a maximum of 30 minutes. After the treatment, you will be given an information sheet with all the instructions you need to follow for a safe recovery
Is microneedling safe?
Mesotherapy is very safe when delivered by specially trained practitioners and with careful adherence to post procedure care instructions. The serums and products are manufactured in specialist laboratories to international regulations and standards and are stored in accordance with manufacturers guidelines.
Silvery Blue aims to reshape the healthcare and aesthetic industry with innovative ideas & technologies while preserving the essence of natural health and well being of human being. Our strategy is to empower medical and aesthetic professionals around the globe with a holistic approach to treatment and care. We provide a complete one stop solution from training, treatment, equipment supply, product delivery to quality control and compliance; all under one umbrella – "Silvery Blue".