Treatment designed to refine and improve many skin conditions
CO2 Resurfacing
Peels explained | Different levels | Contraindications | Process | FAQs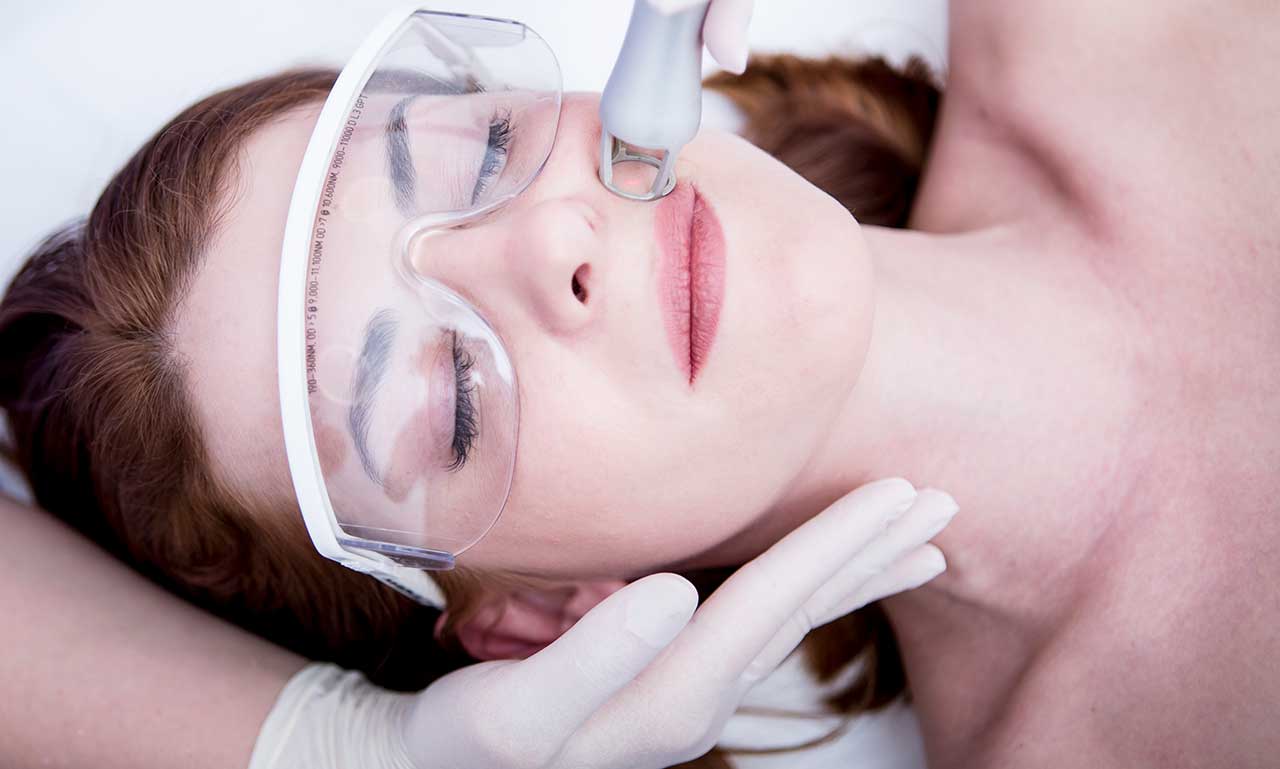 About CO2 Laser Resurfacing
CO2 laser resurfacing is a renowned, safe and effective treatment for a variety of skin conditions. CO2 lasers connect with the water component in tissue, causing a controlled amount of damage to trigger the body's natural healing process and stimulate the production of new collagen. This is done in a way that minimises any potential adverse reactions while also providing long-term benefits. CO2 laser resurfacing can be used on various parts of the face, including around the eyes and mouth, for smoother skin and a more youthful, glowing look. With CO2 laser resurfacing, you can achieve beautiful results that will have you looking and feeling your best.
For safety reasons, most insurance companies require a patch test to be completed ahead of the first procedure. We undertake this 24-48 hours ahead of a full treatment The reason for this is to ascertain your skin type and expected reaction to the main treatment. The site chosen for this is close to the proposed site of the main treatment, but inconspicuous.
3 different energy levels are used to enable the practitioner to determine the most effective setting that is also safe for your skin. Contact gel is applied and a shot is required to discover your comfort level and best skin reaction. There will be some reddening at the site for a few hours, which is normal.
On the day of the treatment
On the day of the procedure, you will arrive at the clinic to complete a consent form and revisit your health questionnaire with your practitioner. Usually a local anaesthetic cream is applied to the area for up to 20 minutes to reduce in-treatment discomfort.
Just before the treatment the cream is removed and the area cleansed. The practitioner will treat the chosen area methodically. You may feel some discomfort at the time the handset is fired, and this is normal and very transient. This part takes up to 20 minutes depending on the area to be treated. The handset is then applied to the skin and a shot fired. You will both be wearing safety glasses.
At the time the shot is fired you will feel some heat enter the tissue. This is mild and does not persist. Some clients have described it as if an elastic band were to be flicked against the skin, others like a pinprick, or compared to a waxing. It is momentary.
There will be some form of cooling applied ( cold compresses or a cold air blower) to reduce the warmth, and usually a serum or cream applied before you leave the clinic.
Depending on the area to be treated the protocols may vary, but as a guide or facial rejuvenation the recommended program is 3-5 sessions spaced at 4-6 weekly intervals.
The results are assessed in clinic at regular intervals.
It is imperative that you follow your practitioners instructions. You will be given a leaflet with these in and have it explained during your treatment. These instructions are to enable you to recover quickly and safely with minimal risk of infection or scarring.
You can expect some swelling, discomfort, oozing and likely crusting of the skin in the coming days. This is normal and part of the healing phase.
It is vital to keep the area moisturised as directed, and to touch the skin as little as possible. You must not pick at the skin, not matter how tempting. The crust is there to protect the healing skin and reduce the risk of infection which could cause scarring. It will be come itchy as the skin retracts, this is normal.
If you are prone to touching the area, you may be advised to regularly use hand sanitiser.
Make-up must not be worn until the crusting subsides, and mineral based make-up applied with clean brushes recommended thereafter.
In some cases you may be given a prescription or supply of antibiotics. You must get in touch with your practitioner if you have any concerns at the earliest opportunity.
In the case of the lighter resurfacing, down time is very short (1-3 days), the more aggressive resurfacing may take longer ( 5-7 days) You must stay out of sunlight as the risk of sun damage and hyperpigmentation is greater during recovery time.
Most patients avoid social situations until the crusting has resolved and noticeable softness has returned.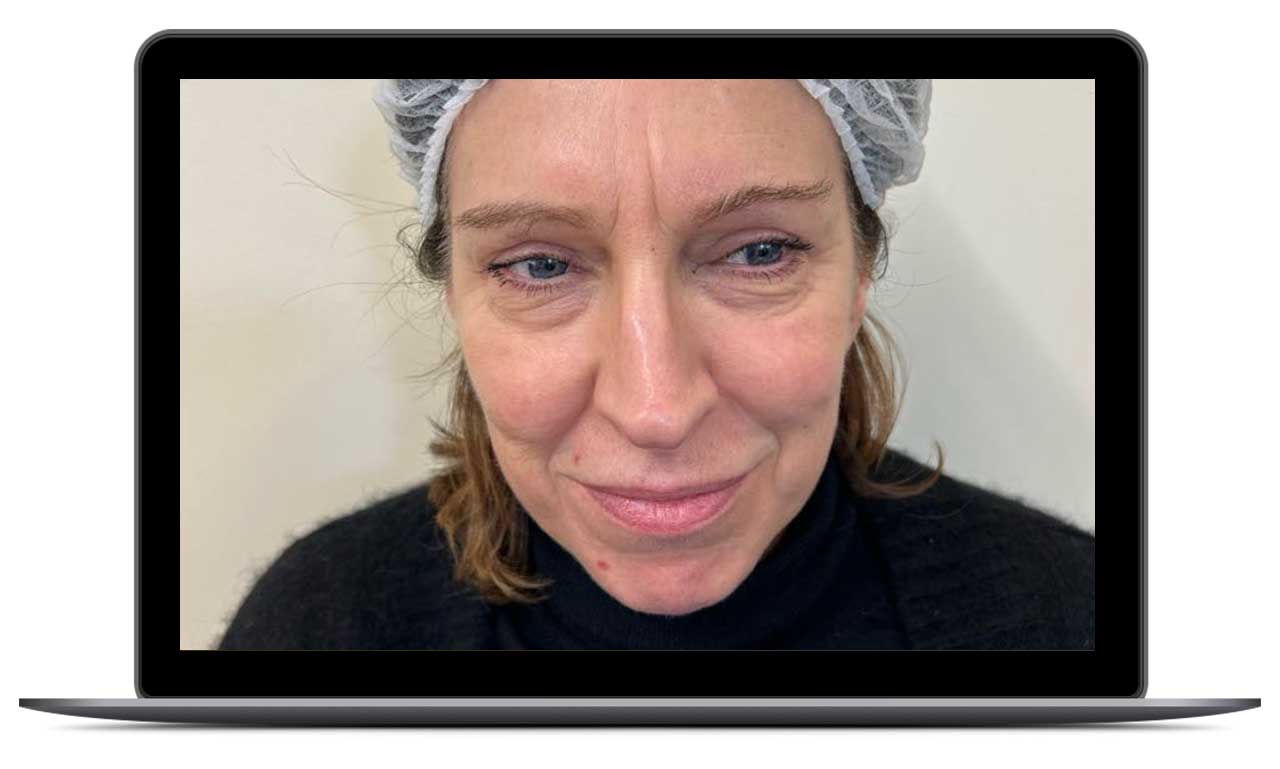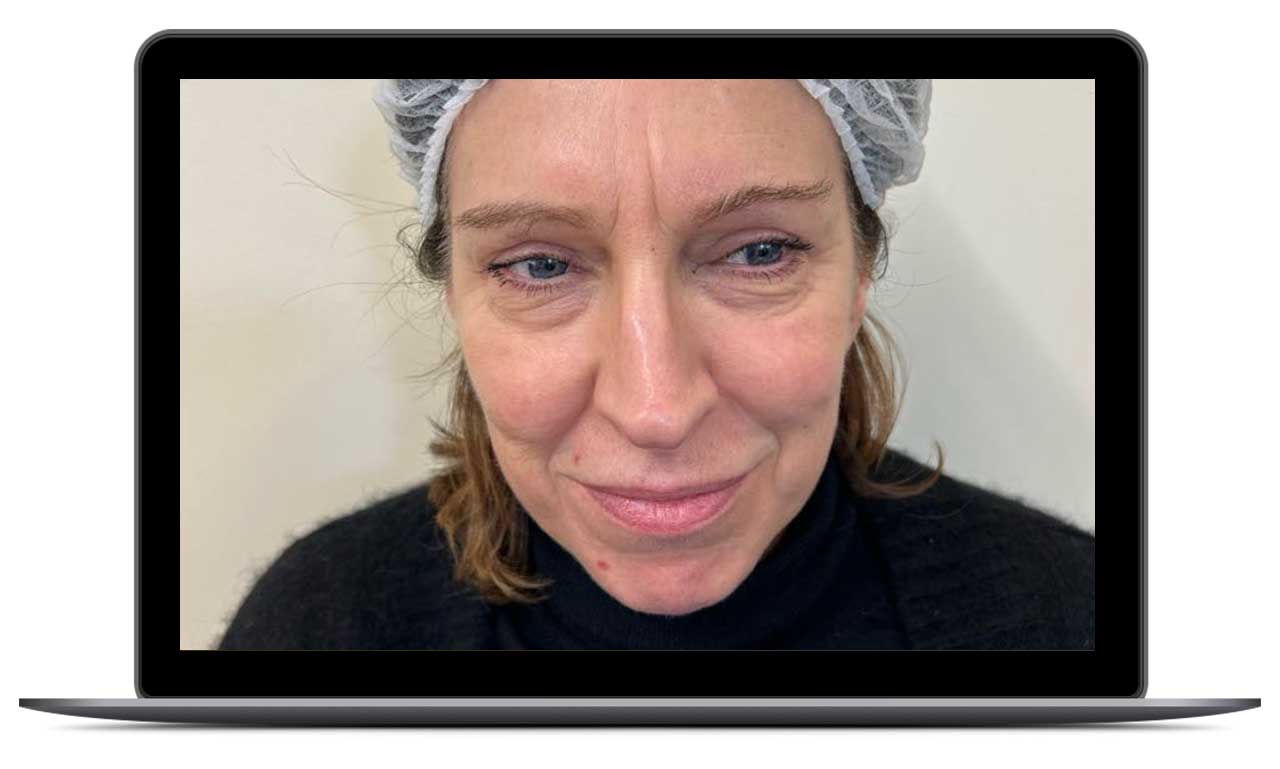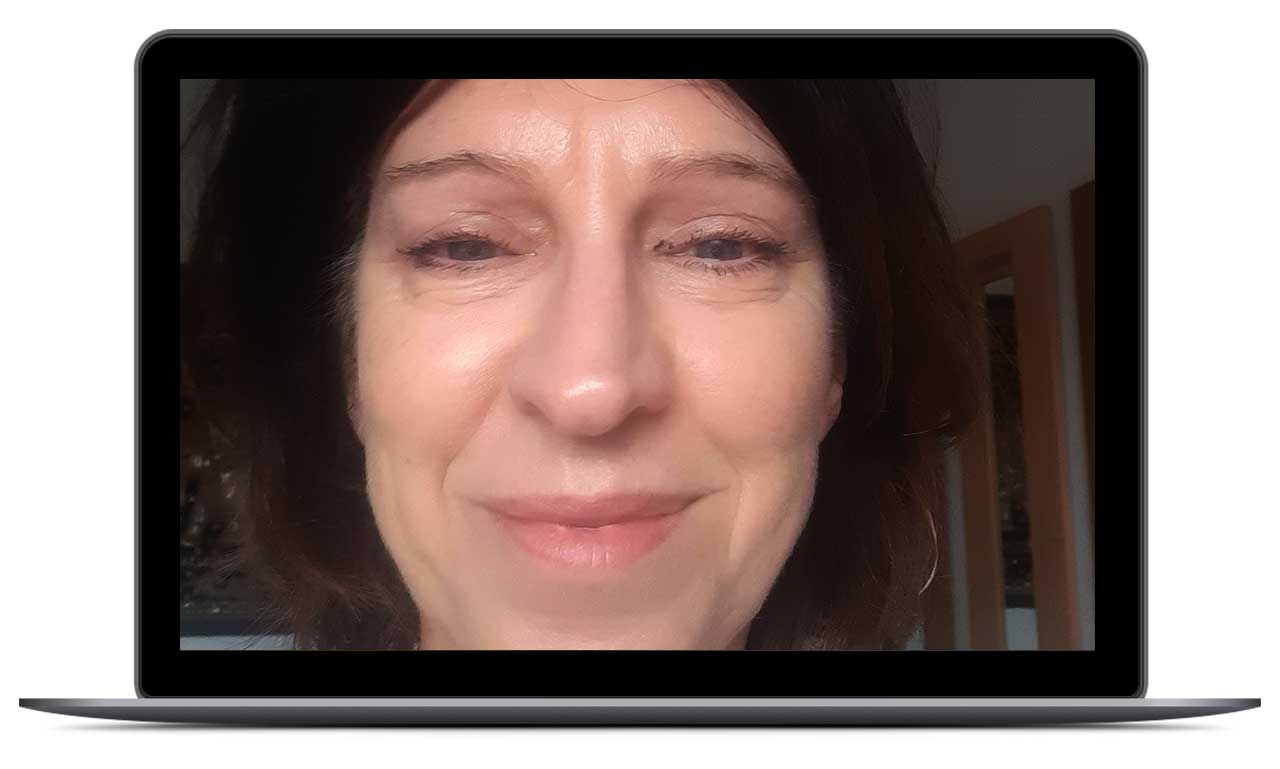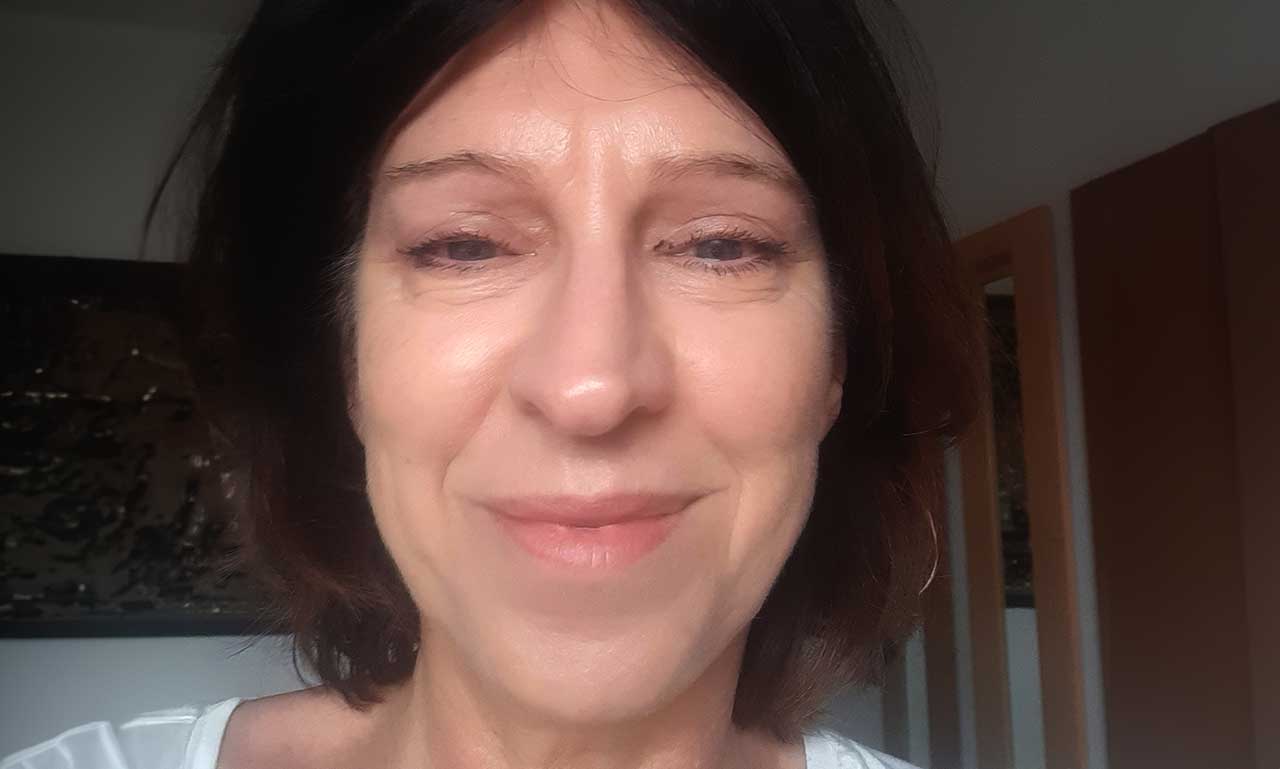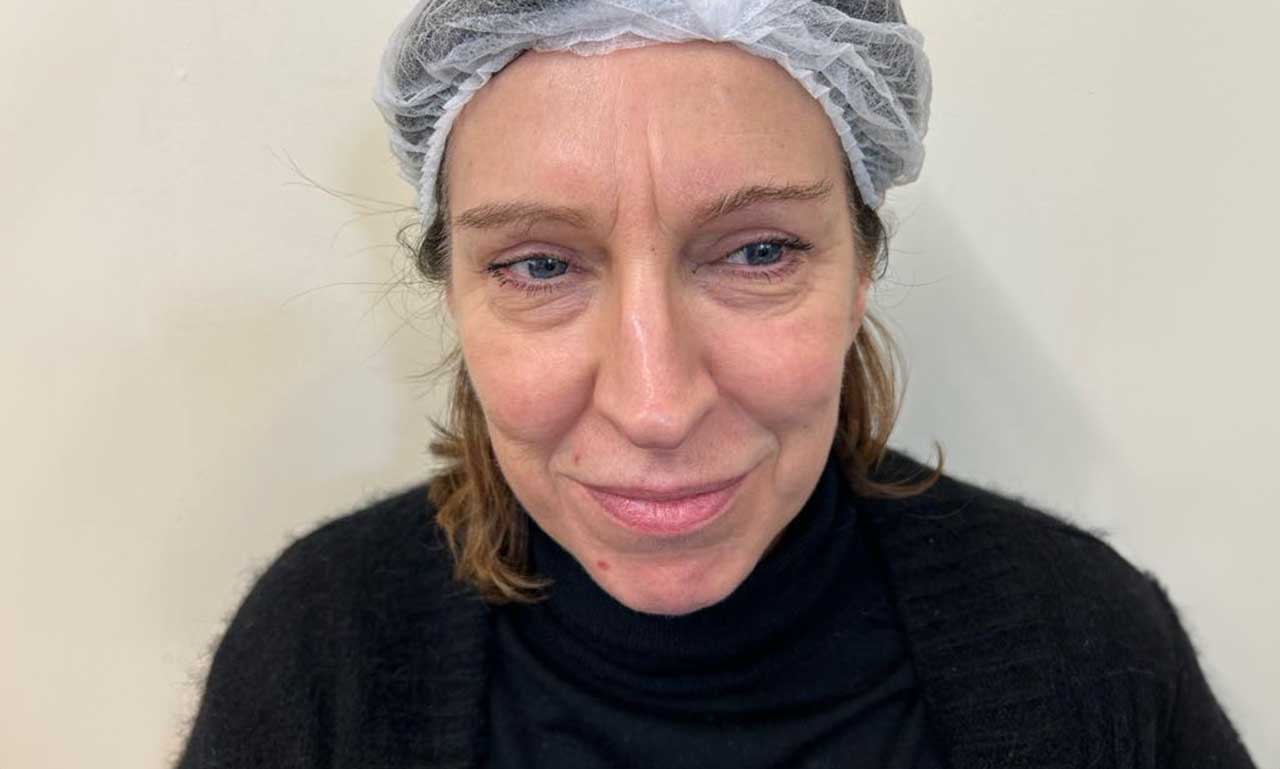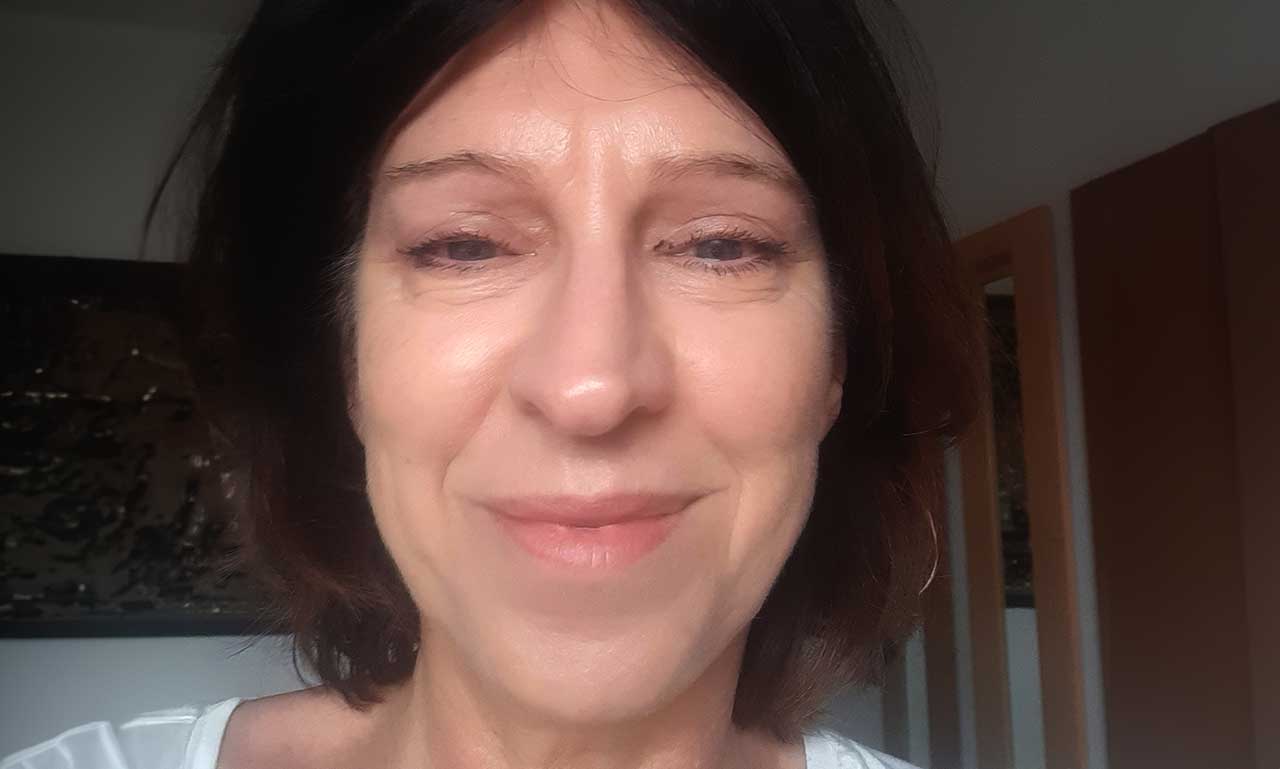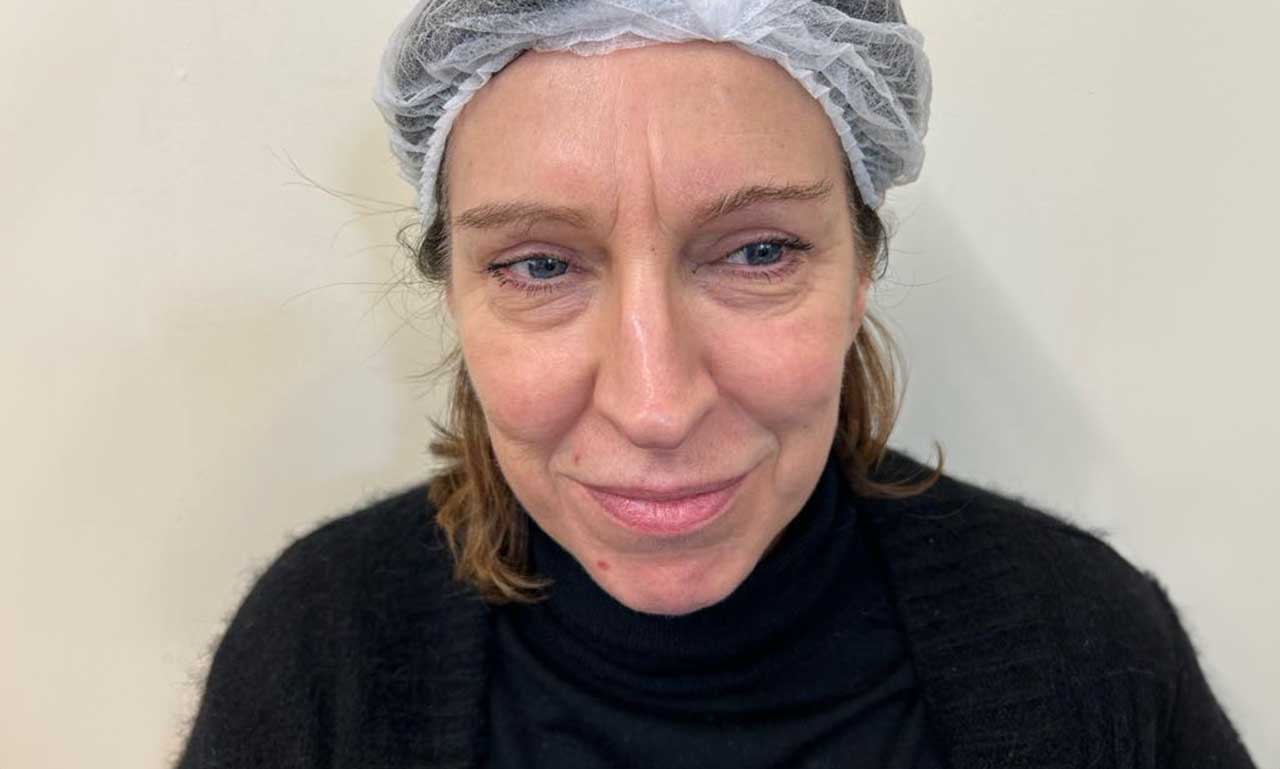 Initial
CO2 Laser Resurfacing
FREE telephone consultation

Nurse consultation

In depth assessment

1 of 6 recommended treatment
Six
CO2 Laser Resurfacing
FREE telephone consultation

Nurse consultation

In depth assessment

6 treatments within prescribed period
Four
CO2 Laser Resurfacing
FREE telephone consultation

Nurse consultation

In depth assessment

4 treatments within prescribed period
Uses of CO2 Resurfacing
The Silvery blue device has three specialist and unique settings. One setting allows for very superficial resurfacing ( similar to a mild peel), which is commonly used ahead of special events or as an anti-ageing treatment or as a maintenance program after a more intense resurfacing procedure . The second setting is a little more intense and aims to correct bigger issues such as acne scarring.
The Silvery Blue CO2 device delivers it's beam in a fractional mode. Fractional laser means that recovery is often quick and downtime reduced. This means that it causes micro injuries that simultaneously fracture the surface of the skin and deliver safe levels of heat to the tissue.. These actions simultaneously trigger new collagen growth in 2 different ways over a period of weeks and months.
There are very few reasons that a patient is unsuitable for laser resurfacing. A few of these are listed below. All patients are required to complete some simple health Questions and a skin health analysis to enable the practitioner to select the best course of treatment.
Contraindications
Active acne ( this may need calming before some treatments, but may benefit from more superficial peels ahead of a more aggressive program)

Sunburn

Pregnancy or breastfeeding

Some long term health conditions that affect healing

open or unidentified lesions in the area to be treated

Immune system deficiencies

Recent laser resurfacing, peel or surgery

High blood pressure

Exposure to sunlight imminent ( including use of sunbeds)

Allergies to any active ingredients

Active Herpes Simplex ( cold sore virus) or recent cold sore

Presence of keloid scars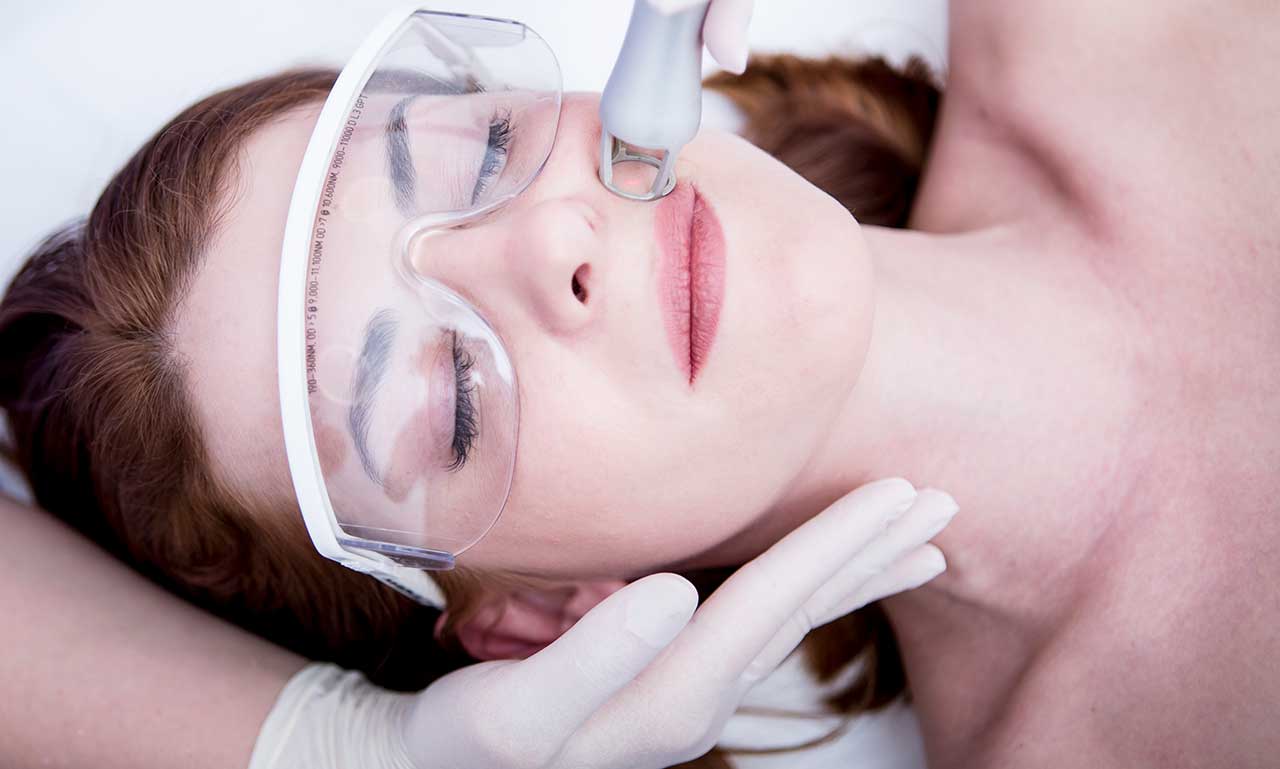 How our services works?
At The Women's Health Clinic, we firmly believe in putting you, our patient, at the heart of any decision-making. Our practitioners will closely work with you and discuss your symptoms, medical history and treatment plan. It all begins with a free telephone consultation for 20 minutes with one of our specialist nurse advisors. They will talk you through what we do, our processes and how we work. Before you make any commitment, we want you to know what we can offer so you can decide if we are the best fit for you.
1 - Free telephone consultation
We provide a no obligation free telephone consultation where our nurse will discuss our service with you an answer any question.
2 - Book an Appointment
You will be booked in with our specialist nurse or doctor. You will also be sent questionnaires before your appointment so you can tell us a little more about you
3 - Initial Consultation
During your appointment, you will have an in-depth consultation on symptoms and symptom management. They will explore some treatment options for you to make a well-informed decision.
4 - Treatment
If you proceed with treatment with consent, your practitioner will carry out the treatment.
5 - Feedback
We always ask you to share your experience with us and let us know how we can improve our services.
6 - Follow up
A follow up appointment will be booked to make sure you are getting on with your prescription. Any adjustments can be made.
Consultation
Consultation with a trained professional to assess your skin, your concerns and treatment goals.
PREPARATION
The treatment area should be clean and free from any creams, lotions, or makeup. Depending on the depth and intensity of the CO2 resurfacing, the practitioner may apply a topical numbing cream to ensure your comfort during the procedure.
EYE PROTECTION
You will will wear protective eyewear to shield the eyes from the intense light during the treatment.
Laser Treatment
The CO2 laser device will be calibrated according to your specific needs and the desired depth of treatment. The practitioner will use the laser to precisely target the treatment areas, delivering controlled pulses of laser energy.
Aftercare
After the treatment, a soothing lotion or cooling gel may be applied to the treated skin. You will be provided with instructions on post-treatment care
Healing and Recovery
The treatment typically involves some downtime, during which the skin will undergo a healing process.
follow up
Depending on your specific needs and desired results, multiple CO2 resurfacing sessions may be recommended. These sessions are usually scheduled several weeks apart to allow for proper healing.
Do You Have Any Questions?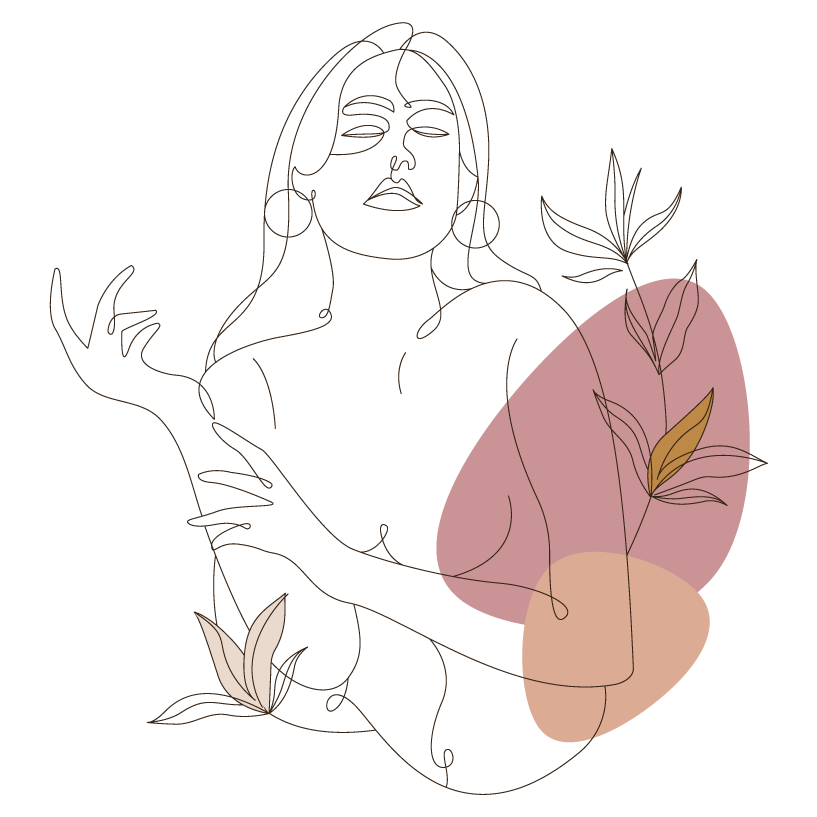 Where can I get the treatment?
There are a variety of clinic sites that you may attend across the UK. The level of peel available will depend on the skill set of the practitioner and level of training received.  Only own approved practitioners are able to provide the treatment, and will have this denoted on the clinic web page and the practitioner will have a certificate.
What is used?
The type of treatment offered will ultimately be selected based on your required outcomes, budget and the most appropriate  level of resurfacing required for maximum effectiveness. You may be offered a variety of choices and our practitioner will explain these to you.
What is the downtime?
This will be determined by the type of treatment you have, and your ability to recover, and adherence to post procedure instructions.  Most of the downtime expected is in a matter of days, whereas the advanced procedures may be up to a week.
Is it painful?
Depending on the treatment and use if anaesthetic cream, there are a variety of sensations to be expected. Some include tingling, a feeling of heat, and tightness during and after the treatment. It is important that any discomfort be reported to the practitioner. More discomfort does not always mean more effectiveness.
Is it safe?
Laser resurfacing, is  very safe when delivered by specially trained practitioners and with careful adherence to post procedure care instructions.
Silvery Blue aims to reshape the healthcare and aesthetic industry with innovative ideas & technologies while preserving the essence of natural health and well being of human being. Our strategy is to empower medical and aesthetic professionals around the globe with a holistic approach to treatment and care. We provide a complete one stop solution from training, treatment, equipment supply, product delivery to quality control and compliance; all under one umbrella – "Silvery Blue".